Diversification Within Diversification – Crypto and Precious Metals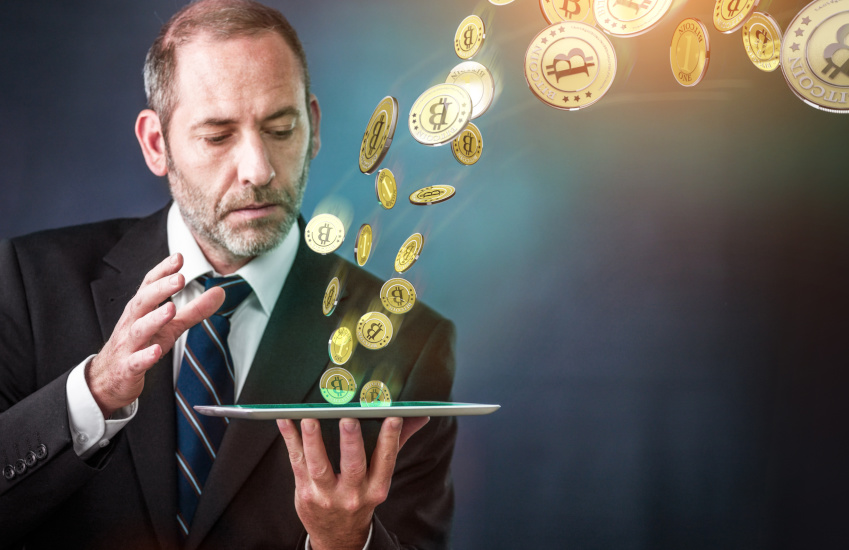 Promoted by Ainslie Bulletin
Most people appreciate the importance of diversification within your SMSF.  Precious metals and digital assets provide diversification opportunities even within each asset complex.
Diversification Within Diversification – Crypto and Precious Metals
As we wrote recently here, there is no more important investment vehicle to have truly diversified than your SMSF.  True diversification can be further achieved or enhanced within an asset complex.  
For instance diversification into precious metals bullion, a wonderfully uncorrelated asset, is further enhanced with a spread between gold, silver and even platinum.  Gold demand is predominately the investment, safe haven monetary asset and jewellery source these days as industrial use is very limited.  Silver demand on the other hand is around half investment and half industrial use, meaning it can benefit from different economic environments or drivers.  There are interesting dynamics in the price ratio between gold and silver over time as well.  Currently that gold:silver ratio is at an historically very high 80:1.  Such a high often sees silver outperform gold as it mean reverts.  The average over the last century is around 45:1 meaning the order of outperformance can be very significant, especially as the reversion usually happens in lockstep with a surging gold price.
The same is the case for the digital asset or 'crypto currency' space.  For example Bitcoin, Litecoin and Bitcoin Cash are monetary plays in that they are a store of wealth and a medium of exchange within a predetermined and limited ultimate supply, or number of 'coins'.  That latter point means, like gold and silver, they have intrinsic value by virtue of rarity.  Economics 101 sees the relationship of supply, demand and price firmly established.
You then have utility tokens such as Ethereum and Ripple adding a different dynamic to the crypto space and rounding out the 'big 5' market cap coins.  Both Ethereum and Ripple are essentially technology platforms utilising, and allowing users to utilise, the blockchain
Ethereum is the most famous and most widely adopted utility token.  Quora.com described it well:
"Ethereum is a ledger technology that companies are using to build new programs. Both Bitcoin and Ethereum operate on what is called "blockchain" technology, however Ethereum's is far more robust. If Bitcoin was version 1.0, Ethereum is 2.0, allowing for the building of decentralized applications to be built on top of it.
In a nutshell: it's great for innovation.
Furthermore, there is heavy support behind Ethereum's technology in what is called The Enterprise Ethereum Alliance. This is a super-group of Fortune 500 companies that have all agreed to work together to learn and build upon Ethereum's blockchain technology—otherwise referred to as "smart contract" technology. In this case, "smart contracts" mean that demanding business applications can automate extremely complex applications."
In simple terms Ethereum is the engine and the ETH tokens you buy are the fuel for that engine.  The more use, the more fuel needed.
Ripple on the other hand is so far exclusively used by big institutions such as banks. Ripple facilitates the likes of banks transferring any sort of asset, be it local currency, international currency between different sovereign states, gold, or any other asset such as air miles. It allows for instantaneous transfers and hence rivals old, slow, centralised systems such as SWIFT.  Ripple had an enormous run up late last year as more and more financial institutions, particularly in Japan and South Korea came on board.
All of this is facilitated by the blockchain and it is the blockchain that will completely disrupt all manner of industries and archaic processes we take for granted.  It's why the Ginni Rometty, the Chairman, President, and CEO of IBM said "Blockchain will do for trusted transactions what the Internet did for information."  To paint this as a fad will see many lose out on the 'early adopter' gains that could be made in investing in its future.
There are many and varied crypto currencies on offer.  Some are small and new and many even scams.  Others, like the 5 just mentioned are older, robust, very large, and very much both still in their formative years and here to stay.  
Ainslie Bullion is Australia's largest bullion and crypto dealer and allows individuals and SMSF trustees to buy both bullion and these large cap cryptos in a secure, SMSF compliant, auditor friendly manner and in larger amounts that are very difficult to buy elsewhere.  You can also easily swap between bullion and crypto as well.  Last week we talked about the opportunity possibly presented by the recent 'correction we had to have'. Click here, to read that article.