How to choose the right crypto exchange for SMSFs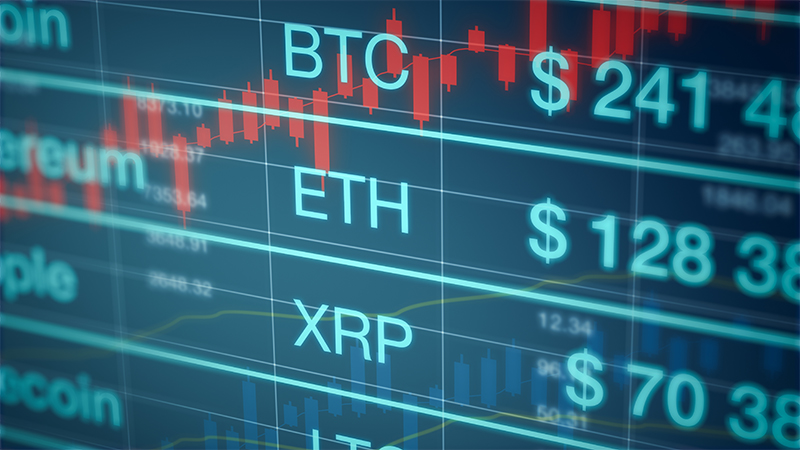 Promoted by Digital Surge
As the cryptocurrency space develops, SMSFs are increasingly taking notice of this exciting new asset class as a viable long-term investment and an effective hedge against inflation and the stock market.  

As the cryptocurrency space develops, SMSFs are increasingly taking notice of this exciting new asset class as a viable long-term investment and an effective hedge against inflation and the stock market.  
 
2021 saw the SMSF industry as a whole register a 90% increase in crypto trading activity, with many SMSFs entering the world of crypto for the first time. With hordes of traditional investors entering the space, many are having to learn the ropes of decentralised finance and decide exactly how they want to invest. 
 
While most SMSFs tend to stick to the blue-chip options like Bitcoin and Ethereum, one of the first and most impactful choices new SMSF investors make is which cryptocurrency exchange they want to use for their investments.  
Given the potentially high value and long-term nature of SMSF investing, choosing the right crypto exchange can make a big difference. Fees, platform security, SMSF compatibility and coin selection are all important factors, and unsurprisingly for many new SMSFs this can be quite daunting. 
 
Cryptocurrency is an industry that, unfortunately, has had no shortage of scams and misleading advertising. This has led to many investors being scammed, signing up to fraudulent exchanges or being slapped with hefty hidden trading fees, which is less than ideal when investing large sums of money as many SMSFs do over a long period of time. 
 
Choosing the right cryptocurrency exchange can be tricky for an SMSF investor who is new to the world of decentralised finance, but there are a few key considerations to make. For each investor, the right choice will be different, but regardless of what your preferences are, there are a couple of main points one should always consider before making a decision.  
Already have an account? Sign in below:
Platform Security 
Platform security is priority number one. SMSF investors should ensure they are dealing with a trusted exchange  that is registered with AUSTRAC , the body that enforces financial laws to minimise the risk of criminals using cryptocurrency exchanges for money laundering, terrorism financing and cyber-crimes. 
Other important security features a platform worth considering should offer, include:   

 

A KYC (know your customer) policy

. This helps maintain the integrity of the platform, and is now a legal requirement for most exchanges in Australia

 

2-factor verification (2-FA)

and a web address that starts with 

https

 (NOT http)

 

Sophisticated 

multi-layered security

 that is 

regularly updated

 to deal with the latest threats and hacks

 

Regular

 

security reviews

 and criminal background checks of employees

 

Full transparency

 of their location and the people who run the company

 

A fund storage system that puts the majority of assets in 

cold, offline storage

 
Fees & Spreads 
When it comes to any kind of investing, fees matter – and cryptocurrency is no exception. In fact, investors should exercise an even greater degree of caution in the world of crypto, as plenty of reputable crypto exchanges advertise that they charge no fees only to take their cut from hidden currency conversion fees, spreads, or by listing coins at comparatively high prices.  
A good rule of thumb when choosing an exchange is to rule out any exchange that is not completely transparent about their fees AND spreads. Any trading fee about 1% is not worth your time, and you should prioritise exchanges that have 'instant orders' and that 'lock-in' your trades (also called guaranteed pricing or quotes). 
 
If you are planning to trade large volumes it's also worth looking out for an exchange that decreases its trading fees based on a 30-day rolling volume. Spreads are also a very important factor to consider and may be foreign to some SMSF investors. 
 
Spreads are a type of fee and another way you can be charged fees that are not stated upfront. A spread refers to the difference between the quoted buy and sell price on any given exchange. Having tighter or better spreads (a smaller difference between the buy/sell price) is advantageous in several ways and will help you keep your profits and minimise your fees/losses when trading. Spreads are important as they affect every trade you make and, unfortunately, they are often not stated upfront.  
 
Any exchange worth considering for SMSF investing will have a clear table outlining their fees and spreads in comparison to other exchanges on the market, a good example of this can be seen here by reputable Australian exchange Digital Surge.  
SMSF compatibility  
 
An exchange's SMSF services and compatibility is also one of the main features to consider. With SMSF crypto activity rising, a handful of Australian exchanges have gone to great lengths to adapt and accommodate the demand for straightforward SMSF crypto accounts. Some Australian exchanges like Digital Surge have built an impressive infrastructure that streamlines the SMSF onboarding process, as well as the compliance and reporting side of things, making the experience for SMSFs smooth and easy-to-manage.  
 
Choosing an exchange with specific SMSF compatibility makes a big difference in terms of confidence, security, ease of use and compliance. These SMSF compatible exchanges will know exactly how to handle SMSFs and can provide valuable features including automatically generated EOFY and account statements, valuable insights on P&L/ROI, multiple CSV exports, as well as a specific partner/adviser API that allows our partners to work seamlessly with their clients, ensuring all data reporting is handled accurately and automatically. Crypto tracking and reporting can be complicated even for veterans, so finding an exchange with these SMSF features built in is hugely beneficial.  
Location of the exchange 
For Australian SMSFs, it's best to choose a local exchange as it simplifies:  
Staying up to date with legal and regulatory changes

 

Doing your crypto taxes at the end of the year

 

Having access to high-quality and reliable customer support

 

Buying crypto direct with your country's currency

 

 
Additionally, it is important to ensure the exchange you choose allows you to trade directly with AUD. Some exchanges hide the fact that they don't allow this, which means that whenever you deposit money or buy an asset, you will be required to convert your AUD to BTC, ETH or USD. 
This usually means they'll charge a (potentially hidden) currency conversion fee (when converting AUD to USD or BTC) and then another fee when you use that USD or BTC to purchase any altcoin you might be after. A much easier and cheaper option is to simply choose an exchange with direct AUD trading.  
Customer Support  
Finally, it is likely that SMSFs and new investors will need to access customer support at some stage, so it is wise to choose an exchange that offers a 7 days a week live chat.  
If an exchange has SMSF compatibility it means you will be in especially good hands when it comes to queries about SMSFs specifically. If you're ever in doubt as to whether an exchange has good customer support, don't be afraid to contact an exchanges' customer-support and search for user testimonials before committing.  
For security and contact purposes, it is also recommended to choose an exchange who are transparent about their office location and the founders behind the company. Late last year, the ATO published information on a sharp rise in phone and email scams that were specifically targeting SMSF investors, so it helps to know exactly who you're dealing with so you can steer clear of scams as much as possible.  
Crypto and the future  
Cryptocurrency is becoming a more and more attractive investment to SMSFs, and there are several reasons why. One is simply because cryptocurrency can bring returns far beyond anything high growth managed funds can offer. Additionally, the recent boom of institutional adoption suggests that we may still be in the early stages of cryptocurrency's rise.   
Digital currencies also serve as a hedge against both inflation and a precarious stock market, making them a highly attractive alternative to hedge funds, collectibles and precious metals like gold and silver. 
As the space develops and trust in cryptocurrency and blockchain technology increases, more and more SMSFs will jump aboard, and Australian crypto exchanges who provide top-notch security, low fees and SMSF compatibility will see a rise in the number of SMSF sign ups.