Cryptocurrency exchange sees 25x jump in SMSF accounts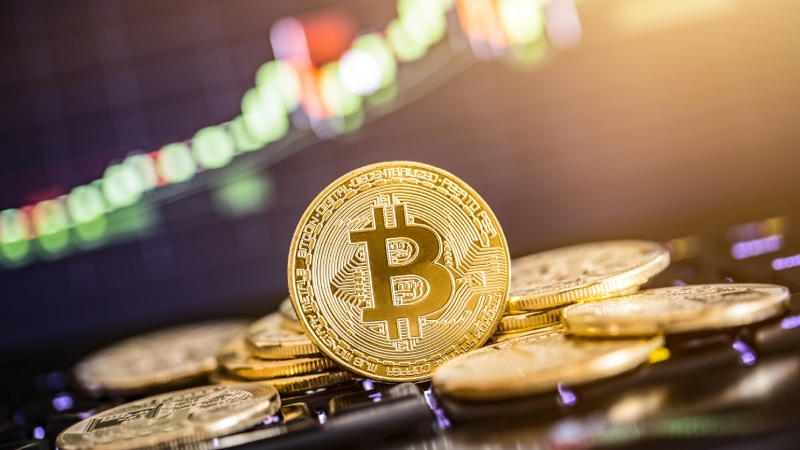 Promoted by Digital Surge
Australian Crypto exchange Digital Surge has seen significant uptake from both advisers and SMSFs, after developing services specifically catered towards SMSF compliance and reporting. 
In 2021, the SMSF industry as a whole saw a whopping 90% increase in crypto trading activity, with many SMSF advisers coming to terms with the importance of staying up to date with this alternative asset class.   
Already have an account? Sign in below:
As an exchange that has always prided itself on safety & accessibility, Digital Surge has taken it upon themselves to simplify SMSF crypto investing for SMSF advisers, and the results have paid off. Since building out their SMSF compatibility back in October, their new monthly SMSF users have increased 25x.   
"As a part of extending our services to SMSF advisers we have streamlined the SMSF onboarding process and built out our compliance and reporting. This has given advisers the confidence that their clients will be well maintained while also belonging to the best value exchange for the Australian SMSF customer (Finder 2022 best value award)", said Co-Founder of Digital Surge Dan Rutter last week.   
"We've added a number of compliance and reporting features for advisers including automatically generated EOFY and account statements, valuable insights on P&L/ROI, multiple CSV exports, as well as a specific partner/adviser API that allows our partners to work seamlessly with their clients, ensuring all data reporting is handled accurately and automatically. We've also included integrations with industry leading tax and portfolio tracking tools to make tax time a lot easier."    
The dramatic increase in SMSF crypto investing is part of a wider trend that has seen cryptocurrency move out from the shadows and towards mainstream acceptance.   
"What we are seeing is that Australian SMSFs are utilising cryptocurrency as a portfolio diversification tool and focusing on it as a long-term investment."  
In 2021, the total crypto market cap increased by 200% from $760B to $2.3T (USD), and when it comes to crypto investing, Australians are ahead of the curve. Nearly one in five (18 %) of adults in Australia own some form of cryptocurrency, a number which is expected to rise in the coming years.     
"There is a very real demand for crypto from both SMSF and regular investors. We've put a lot of effort into equipping our platform with a number of features specifically tailored to the SMSF adviser, making it much easier for them to manage clients and offer a safe and simple way to give their clients exposure to this new asset class."   
Despite recent market turbulence, cryptocurrency continues to make its way into the mainstream. With institutional acceptance on the rise and exchanges now catering to SMSF advisers, SMSF crypto investing may soon be as commonplace as investing in alternative assets such as hedge funds, collectibles or gold.