SMSFs still have 'fair way to go' on managing evolving estate disputes frontier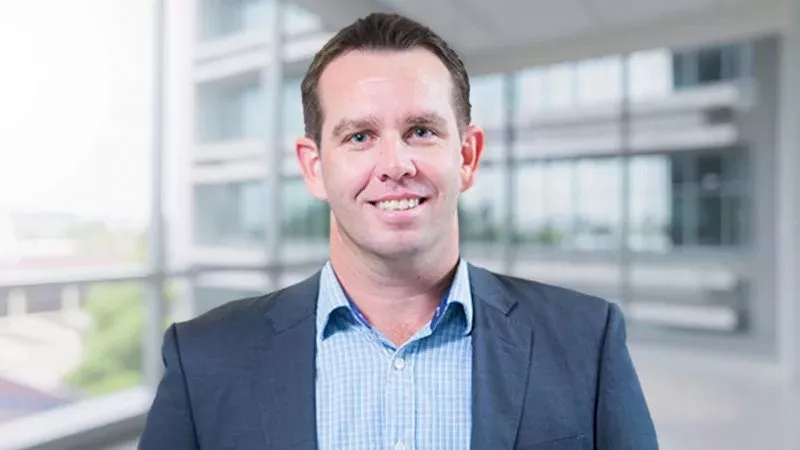 Growing risks in trustee discretion and conflicts of interests are continuously being seen for SMSFs in estate dispute trends, as advisers need to become increasingly wary of changing litigation risks to protect the estate plan.
Speaking in the recent SMSF Adviser podcast, Cooper Grace Ward partner Clinton Jackson said that for SMSFs, trustee discretion and conflicts of interest are the two of the main focus areas that have been growing from a litigation perspective, with the industry still having a fair way to go in making sure it can deal with the arising issues properly.
"In terms of conflicts, we've started with the industry getting a little bit too comfortable assuming we can just do whatever we like with trustee discretion," Mr Jackson said.
"Unfortunately until the recent court cases, we have started to see some of these issues creep in and that's probably been generally reinforced by some of the decisions around binding nominations that we have had along the way."
"But realistically the conflicts in SMSFs does dictate to us that where you are exercising that discretion you've got to be really mindful of what your duties are as a trustee."
It is important to consider the whole area of trust law that exists which does apply to SMSFs in terms of how we make that decision, what considerations members need to go through and how to actually then give effect to that process, according to Mr Jackson. 
"I think it's been one area where I guess the industry as a whole hasn't really focused on the elements that go into exercising that discretion and it's something that is really critical to ensuring the death benefit decision will be upheld," he noted.
"I think what we're going to see and we have started to see this trend come out in these cases is that it will continue to be an issue when we are reviewing things like binding nominations or decisions about how death benefits are made.
"Where we often see it and I think this really does exist in almost every SMSF situation is in the 'plain vanilla mum and dad super fund'.
"Generally we think we're not going to do things like binding nominations or reversionary pensions because we're going to leave it to trustee discretion and give the benefits that flexibility do offer for that sort of 'tight-knit family situation' but immediately in those situations, you do have that conflict issue arising when you are going to go pay that superannuation death benefit when either mum or dad dies.
"Now we probably don't see too many issues arising there because generally the kids are on board and everyone's happy for mum and dad to treat that as their own money but that is, in fact, the most basic form of conflict you can ever find."
Mr Jackson noted that advisers need to be prepared to deal with those issues and make sure they're addressed properly even in the basic mum and dad situations, to ensure that when funds get a more complicated family situation like blended families, that all those issues are addressed properly.
"That's where we are starting to see those disputes arise, where people are exercising discretion that benefit themselves and this is going to be put under the microscope with what we're seeing in the emerging cases," he said.
Changing dynamics in attorney and death benefits 
When examining the estate dispute frontier, there has also been some disconnect between the role that an attorney may play under incapacity and when that role may ultimately cease which can throw up some pretty significant challenges for SMSFs, according to Mr Jackson.
"Often when we're talking about estate planning and death benefit payments, we are thinking about who's going to control that payment when we have died, who's it going to be paid to and even if we get that bit right, what you often do see is that attorney piece and that period of incapacity before someone dies not being dealt with properly," Mr Jackson noted.
"The most basic area that we see is there is no thought being given to the fact that controllers could be different during that period of incapacity compared to the period post-death. Where you do have that difference in control depending on the structure of how that death benefit would be paid, you can end up with conflict between the decision-makers.
"Is it really the attorney that we wanted to be in that role with discretion as to how that death benefit was going to be paid. If the answer to that question is no then we haven't done something right in the planning process because we've chosen either the wrong person or we should have gone further and put some extra protections in place to ensure that that conflict between the decision-makers didn't occur.
"That period of planning for incapacity and planning for death really needs to be looked at together to ensure that we sort of have a plan that's cohesive and often we see that that's an area that is overlooked."
Mr Jackson warned that attorney disputes are continuing to gather attention and is a really big risk area moving forward, with individuals needing to be mindful if they are ever appointed to act as an attorney.
The other growing risk is that the general estate litigators have now "cottoned on to the benefits of attacking the super fund."
"They all know how much money is now in super throughout Australia and they've now sort of gathered the skill set necessary to be able to at least create enough trouble that it puts the super on the negotiating table as part of the estate," Mr Jackson explained.
"If you go back a few years they never really focused on that element and they sort of just brought their general claims or estate challenges and obviously left out a fairly sizable chunk of most people's wealth.
"But now they are sophisticated enough to understand and know the loose threads to pull on to at least make super part of the conversation and I think that's a really big risk for all of us."