How modernising documents will boost Australian productivity
The laws and regulations around the use of digital document and e-signatures in Australia are set to change with the Australian Government recently announcing that it will prioritise the modernisation of document execution.
This plan will form part of the Deregulation Agenda, the Government's strategy which aims to lower barriers and support business growth by changing the Government's approach to regulatory policy.
Already have an account? Sign in below:
The appetite to change regulations around the use of electronic signatures will have an immediate boost in productivity, innovation and support business processes Australia-wide. But before understanding how, it's important to explore the context behind this sudden shift in attitude.
The use of digital document and electronic signatures has grown immensely over the last 18 months. According to a Forrester survey of APAC organisations, more than 42% of respondents said the COVID-19 crisis caused an acceleration of user adoption of e-signatures. Research from Adobe also found that more than 76% of respondents across APAC said they've signed more documents electronically in the last six months of 2020 than in the past two years.
Most organisations in Australia have realised the potential in productivity of using digital documents, from on-boarding new employees remotely, to signing sales agreements virtually, to saving thousands of reems of paper by collaborating digitally. 
But, under the current legislation, not all documents can be signed electronically.
Australian laws around electronic transactions are complicated by the federal nature of our country. At the Commonwealth level, the key legislation is the Electronic Transactions (ET) Act 1999, which applies to transactions governed by Commonwealth laws. The Electronic Transactions Regulations 2000 then set out which transactions and Commonwealth laws are exempt from the Act, and so require a traditional signature.
In addition, each Australian State and Territory is also governed by its own respective electronic transactions legislation, which broadly mirror the Commonwealth ET Act but include some specific exceptions. For example, while the New South Wales Government does allow citizens to electronically sign a will document, the Victorian Government does not.
Across the states, there are only a handful of documents that do require traditional signatures, including legal proceedings, personal service, powers of attorney, wills and witnessing certain types of documents.
However, the Government did introduce temporary measures to facilitate digital signing of these types of documents due to social distancing restrictions. The most recent of these temporary measures seeing the Australian Senate vote to accept the government's amendments to the Corporations Act 2001 (Cth).
The significant change here saw the amendment restoring the ability of companies to use electronic signatures during the pandemic and hold virtual annual general meetings. The amendment restores the temporary measure put in place as a result of social distancing restrictions, meaning organisations can continue to operate with full legality and due process, despite working from home or being otherwise unable to congregate in person, until 31 March 2022.
Moving forward, the Government's change in attitude towards electronic signatures means businesses will immediately benefit from the change in legislation. Digital documents and e-signatures are the key to productivity, efficiency and overall satisfaction as it's what most customers now expect this form of service when interacting with businesses. 
Digital document processes also reduce the need for paper-based or physical documentation, which saves on time dedicated to filing documents, physically searching up past records, or having to secure documents. By digitising documents, employees can easily find records, signatures or information they require, without having to sift through hundreds of paper-based documents.
Also, one of the main advantages to digital documents is the overall security. Digital documents can be easily password protected, encrypted and stored safely. To go one step further on security, documents can also issue one-time passwords and require multi-factor authentication, meaning they're not able to be viewed by someone who shouldn't have access.
Digital documents also can't be destroyed like paper-based documents can, for example misplacing a document, losing it in a disaster or accidentally drenching it with a spilled morning coffee, as they're saved to a secure digital system.
The reality is that Australia organisations have embraced the use of digital documents and electronic signatures to support business continuity and collaboration during remote working and this is expected to continue with a hybrid working model. Changes to regulations will reduce the barriers experienced by businesses and drive productivity, innovation and collaboration amongst Australian businesses.
Chandra Sinnathamby, Head of Adobe Document Cloud, Asia Pacific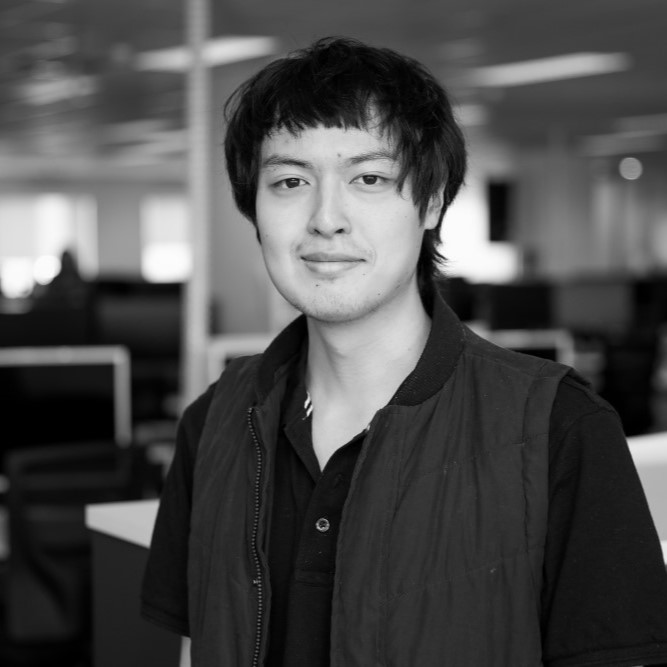 Tony Zhang is a journalist at Accountants Daily, which is the leading source of news, strategy and educational content for professionals working in the accounting sector.

Since joining the Momentum Media team in 2020, Tony has written for a range of its publications including Lawyers Weekly, Adviser Innovation, ifa and SMSF Adviser. He has been full-time on Accountants Daily since September 2021.