Time for action on loan letters, professional bodies told
Members say their representatives should be doing more to prevent banks putting accountants on the spot.
CA ANZ's "just say no" advice on loan letters has struck a chord with readers of sister brand Accountants Daily, who have called on the professional bodies to take a stronger stand on the issue, find a solution, and even ban members who comply.
Already have an account? Sign in below:
Comments in the wake of last week's report, 'Loan letters a legal minefield, accountants warned', confirm the problem is widespread and increasing despite lobbying efforts by CA ANZ to lender associations and regulators.
The comments also highlight the dilemma when clients request a loan letter and accountants face the prospect of complying or losing the business.
Steven McDonnell of McDonnell & Co in Brisbane said such demands were on the rise and "always problematic" while Michael Bachmayer of Bachmayer Accounting in Ipswich, Queensland, said you were damned if you do and damned if you don't.
"It's a problem — if you don't do the letter then the client will simply find another accountant. If you do the letter then you're putting yourself and your practice at risk," he said.
"Not doing a letter is often not an option — that means the wording needs to be very, very carefully considered. We're not crystal ball gazers and I don't think we should stick our necks on the line by making any promises."
Andrew Nicholls of NCS Group Chartered Accounts in Collingwood, Victoria, said lenders were attempting to offset potential losses.
"As a former corporate and commercial banker and still very much involved in banking in our CA practice, this is a classic case of banks mitigating their risk in lending to clients by transferring the risk to accounting professionals."
Gail Freeman of Gail Freeman & Co in the ACT said a recent CA ANZ webinar on the issue did not go far enough and called on the professional bodies to find an answer to the problem.
"It seems that every government department, bank and other lender is demanding these letters," she said. "Perhaps CA ANZ, CPA Australia and IFA should do what their members expect and instead of telling us not to sign, work out a solution with the offending organisations.
"It was clear from the webinar that CA ANZ do not have a solution and did not seem to know how widespread this practice is. Come on CA ANZ, time for action on behalf of your members!"
Mr Nicholls agreed. "Our accounting professional bodies should be leading the charge on this matter. If enough of us refuse to comply, banks will find other ways to mitigate their risk."
Chris Vocale, managing director of Complete View Super in Melbourne, came up with an answer:
"My suggestion: CA and CPA in conjunction just ban any member of their bodies providing accountants letters such as this. Why do we need to wait for them to do something? This then covers 95 per cent of the industry and takes the blame off the accountants for saying no."
It found support from Nicholas Matsis, director of NRM Johnson in Adelaide:
"Such a simple solution, brilliant suggestion Chris but I wouldn't hold my breath!"
CA ANZ professional standards general manager Kristen Wydell, who ran the webinar, said the body would "continue to advocate on behalf of members with lenders and their professional associations".
She said CA ANZ had made representations to APRA, which suggests a lender could ask for an accountants letter as one method of verifying a borrower's income or financial affairs, especially for those self-employed.
"We have spoken with APRA about our concerns," she said. "We've also written to lenders and their associations to let them know we have and will continue to advise our members not to complete such requests."
However, CA ANZ would not support banning members who decided to comply with a loan letter request.  
"At the end of the day, the request for and provision of accountants letters (including those which go beyond giving factual statements), including for a fee, is a service some accountants may wish to provide their clients," she said.  
"The role of accounting associations such as CA ANZ is to ensure members are aware of, and understand, the risks associated with requests to provide accountants letters to a financier."  
Ms Wydell said members should "exercise a high degree of caution" if they did write such a letter.
"If they do decide to undertake these engagements, stick to factual statements, i.e., never give a guarantee of solvency or capacity to repay. They should also appropriately limit their liability by the terms of the letters themselves." 
In comments on the Accountants Daily website, reader Mr Bachmayer went even further:
"Stick to facts: 'According to 20xx tax return (BAS) the income is … and the expenses were …'
"Never state an opinion: 'The client has informed me they intend to …', 'According to the client …', etc.
"Include a disclaimer: 'The accounts have not been audited …', etc."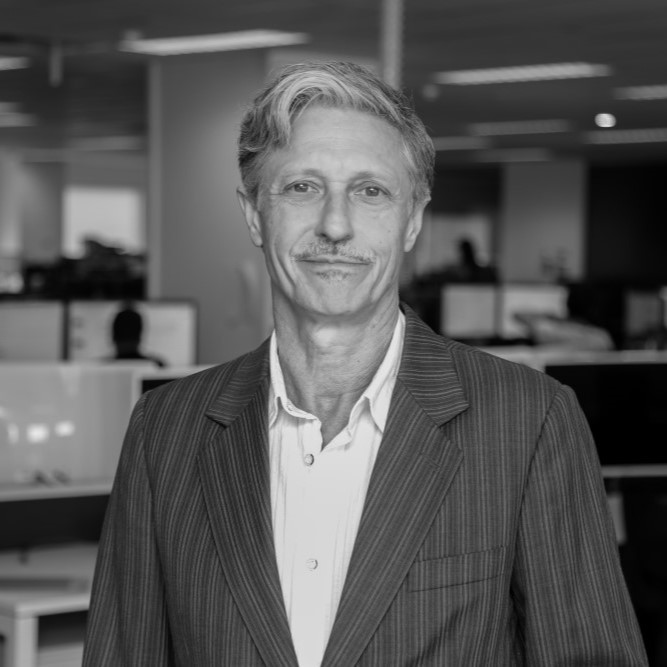 Philip King is editor of Accountants Daily and SMSF Adviser, the leading sources of news, insight, and educational content for professionals in the accounting and SMSF sectors.
Philip joined the titles in March 2022 and brings extensive experience from a variety of roles at The Australian national broadsheet daily, most recently as motoring editor. His background also takes in spells on diverse consumer and trade magazines.