Lose trust and it's a long way back, says CPA Australia
President says it has taken four years of hard work to recover from the Malley affair.
Retaining the trust of members and the public is "vital" because getting it back takes years, the head of CPA Australia has warned after a report last week that showed rising confidence in accountants but declines in regard for their professional bodies.
Already have an account? Sign in below:
"Once trust is lost, you have to work terribly hard to regain it," the president of CPA Australia, Merran Kelsall, said referring to the 2017 crisis when chief executive Alex Malley was forced to resign in disgrace.
"We had a loss of reputation and credibility. We were criticised by members, by standard-setters, by regulators, by politicians. We were attacked in the media, we were attacked by our members when we had forums with them and our annual general meeting early in 2018."
The reputational fallout from the Malley affair spread beyond CPA Australia, she said.
"We lost the trust of our members, we lost their confidence, and they were not so proud to be a member of our organisation. This was a concern not just to CPA Australia, but to the whole profession in Australia."
Her comments, at the World Congress of Accountants in Mumbai last week during a session on trust, come in the wake of controversy over exam cheating by CA ANZ members at KPMG and the latest findings by the Governance Institute.
The institute's Ethical Index found the public's perception of accountants had risen but those of their professional bodies declined, with a three point drop for CPA Australia and five-point fall for CA ANZ.
CA ANZ members turned on the body in July after it sanctioned just a handful of the hundreds acknowledged to have cheated in KPMG exams.
At its AGM in October, members decisively voted down a proposal to increase the remuneration pool for directors in what was widely seen as a vote of protest against its leadership team.
A spokesperson for CA ANZ said it employed a "robust discipline process" to
"ensure members comply with our code of ethics and professional standards" and had launched a Professional Conduct Framework Review in the wake of the KPMG affair.
"Our advocacy in the public good, on tax, superannuation, gender pay and workforce participation, aim to ensure that we are meeting globally recognised standards and are contributing to building stronger, fairer economies and nations," the spokesperson said.
Ms Kelsall said the crisis at CPA Australia had spurred her to get personally involved but it was a long way back once trust was lost.
"We were under threat, even [though] CPA had been around for 130 years," she said. "So personally, I knew I had to do something. And what I did was actually stand for election to the new board, and was successful.
"And so we've had a four-year journey to restore that member trust in our organisation and pride in us. And it's taken us four years of hard work to get back to where we were eight years ago."
She cited comments made by Pope Francis at the 2014 world congress as a call to action for the accounting profession.
"He said in uncertain economic times there is a stronger temptation to defend one's interest without concern for the common good, without paying much heed to justice and legality.
"For this reason, everyone, especially those who practice a profession which deals with the proper functioning of a country's economic life, is asked to play a positive, constructive role in performing their daily work. And that is trust."
She said it was really important accounting organisations "don't just talk the talk".
"We have to walk the walk and demonstrate that we really are there making a difference, and that we educate and upskill our members."
She said the Governance Institute report reflected favourably on CPA Australia, which retained fifth place in the rankings of member associations.
The list was led by Choice, the Australian Medical Association and Engineers Australia.
CPA Australia and CA ANZ, which fell to seventh from sixth last year, were placed above the Law Society, Financial Planning Association and Business Council of Australia, among others.
"The professional accountancy organisations are very much up there as really trusted advisers and CPA Australia was number five in terms of the professional membership organisations," Ms Kelsall said.
"So it's a record that we are proud of, and we think it's incredibly important."
The CA ANZ spokesperson said most of the member associations in the survey had declined compared to last year.
"It's an important reminder to be aware of how we're viewed by our members and the community. Even the organisations with the strongest net ethical score (Choice and AMA) both saw declines," they said.
The Governance Institute Ethics Index surveyed 1,000 people in August-September 2022.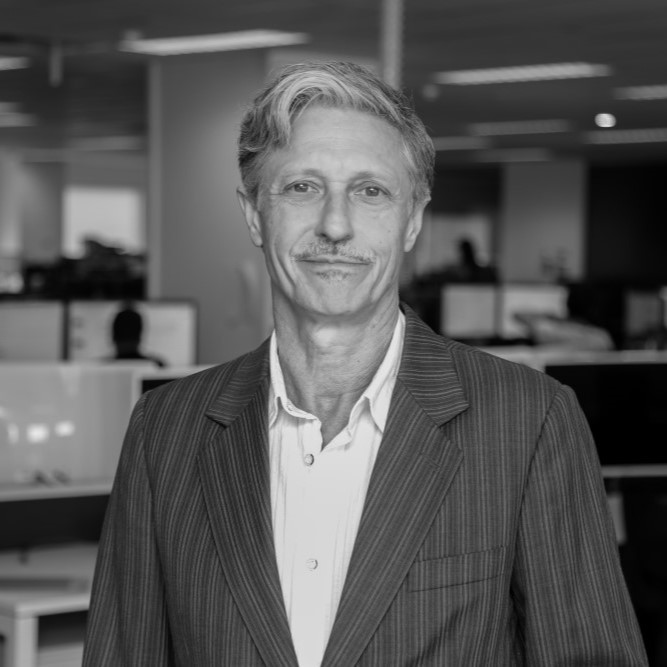 Philip King is editor of Accountants Daily and SMSF Adviser, the leading sources of news, insight, and educational content for professionals in the accounting and SMSF sectors.
Philip joined the titles in March 2022 and brings extensive experience from a variety of roles at The Australian national broadsheet daily, most recently as motoring editor. His background also takes in spells on diverse consumer and trade magazines.