CPA adds two extra directors to board
The accounting body's president was also re-elected and declared an ambition to support members advancing in their careers.
CPA Australia has appointed two additional directors and reappointed two existing directors to raise board members to 10. 
Already have an account? Sign in below:
The accounting body also re-elected its president and board chair Merran Kelsall, who said she was honoured to be reappointed to the role. 
"I'm very proud to be re-elected as president and chairman of CPA Australia," she said.  "I thank my colleagues on the board, CEO Andrew Hunter and his team and CPA Australia's members for your ongoing support." 
The two new directors are Bryan Chung and Anthony Wright. 
Mr Chung serves on CPA Australia's Malaysia Divisional Council and the firm said that he had over 25 years of experience in investment banking and venture capital firms with expertise in digital finance and advising fintech start-ups. 
Mr Wright was CEO, company director and founder of Asia-Pacific legal services and tech business Lexvoco and had extensive experience across many fields including governance, legal, ESG and marketing according to CPA Australia. 
The two reappointed directors were Louise Cox, who had been a director at CPA since 2019 and had more than 30 years' experience in C-suite positions, and Bernard Che-Wai Poon, who had been a director at the association since 2021 while also serving as a partner at EY. 
Ms Kelsall said she was glad to have new and returning faces making up the revitalised board. 
"I'm delighted to welcome new directors Bryan Chung and Anthony Wright, two innovative business leaders who bring unique and diverse skills to the board," she said. 
"I also warmly congratulate our two reappointed directors, Louise Cox and Bernard Poon, and look forward to their continuing contribution." 
Ms Kelsall also welcomed newly appointed deputy presidents professor Dale Pinto and Warren McRae, who will take over from Rosemary Sinclair. 
Professor Pinto has worked on the CPA Australia board since 2018 and has acted as a registered tax agent for more than 30 years. 
Mr McRae joins as a deputy president following a distinguished international career where he was a member of the European Divisional Council for four years where he served as president and chair while also serving as a member of the CPA Council of Presidents. 
Ms Kelsall said that the CPA Australia board was striving to best support its members as they looked to develop and advance in their chosen vocation.
"The board is united in our determination to position CPA Australia as a leading professional body that supports members in advancing their career goals," said Ms Kelsall. 
"The new CPA Australia strategy maps a pathway for the profession into the future." 
The 10 members of the CPA Australia board are: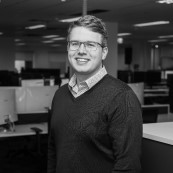 Josh Needs is a journalist at Accountants Daily and SMSF Adviser, which are the leading sources of news, strategy, and educational content for professionals in the accounting and SMSF sectors.
Josh studied journalism at the University of NSW and previously wrote news, feature articles and video reviews for Unsealed 4x4, a specialist offroad motoring website. Since joining the Momentum Media Team in 2022, Josh has written for Accountants Daily and SMSF Adviser.
You can email Josh on: [email protected]