A new tool for SMSFs makes investing in real estate simple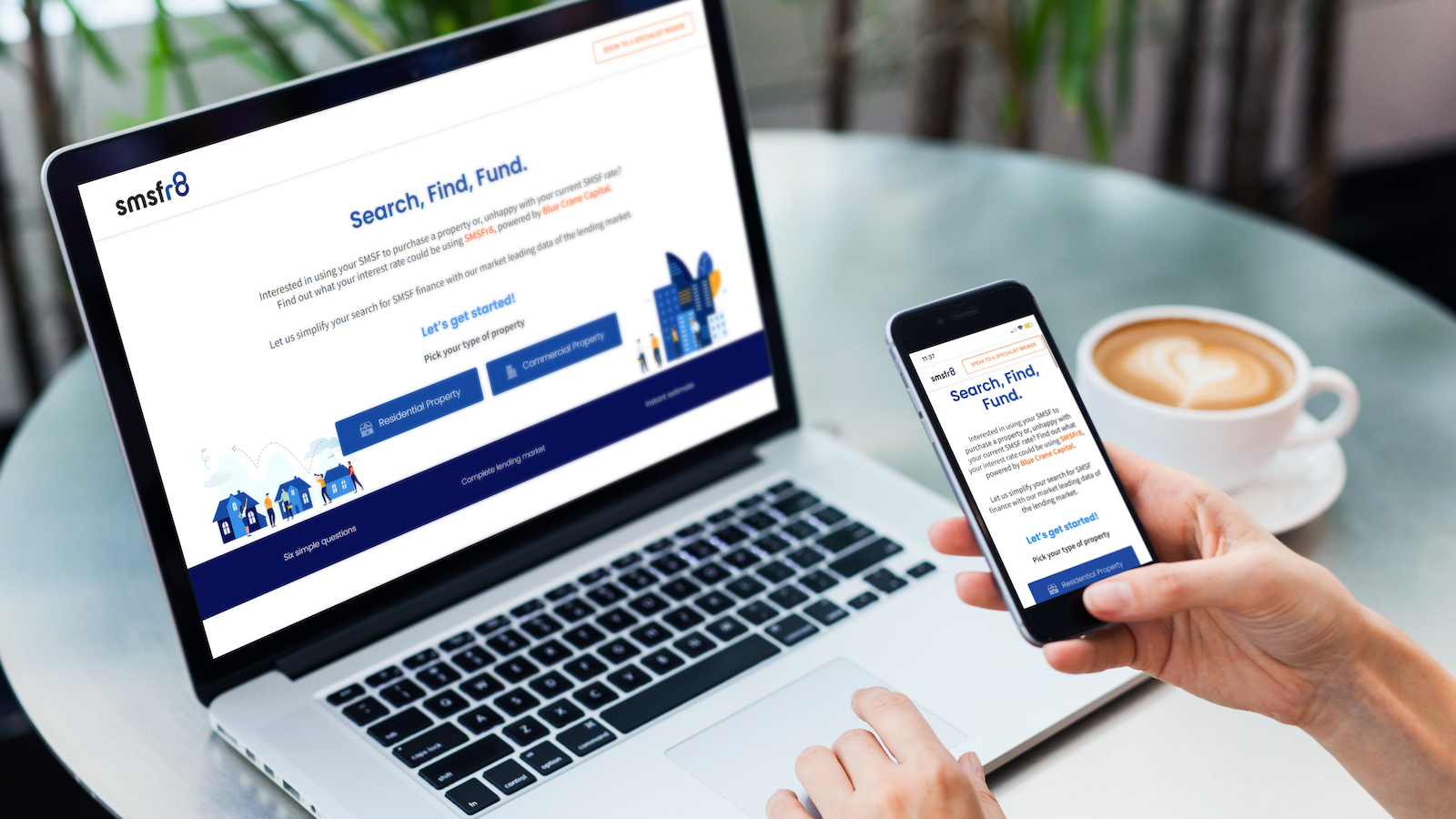 Promoted by Blue Crane Capital
The rise of Self-Managed Super Funds has increased competition among lenders. Now there's a tool to ensure you're receiving the sharpest rate on the market. 
Last year's changes to the Superannuation Industry (Supervision) Act (SIS Act) have made their mark on the rapidly growing SMSF sector with more people using their SMSF to purchase a residential or commercial property over the last year. 
Already have an account? Sign in below:
With trustee numbers up from four to six, the potential borrowing power of SMSFs has increased and become a powerful wealth creation vehicle for people with a range of financial scenarios. 
For Blue Crane Capital, finance specialists in the residential, commercial, construction and SMSF space, their clients have been taking advantage of this change to better meet their finance needs.
Two business owners and their spouses can now partner up to purchase their business premise through their joint SMSF – and then rent it back to their business. A couple and their four children can now pool their borrowing power to invest in a commercial or residential property. The possibilities have opened a multitude of opportunities for investors.
And as a result, lenders are also moving back into the SMSF loan space, offering competitive terms to investors seeking to purchase real estate. Non-bank lenders, especially, have a growing presence in the SMSF space.
This has created opportunities for investors to investigate refinancing their existing SMSF loan to take advantage of the competitive rates on the market. 
But where should borrowers start?  
Enter SMSFr8, an innovative fintech interest rate pricing tool allows investors to find out what their rate could be or check their existing rate for refinance. Powered by Blue Crane Capital's years of data settling SMSF transactions for clients with a range of scenarios and needs. 
"The timing is perfect for this platform. We've seen a significant uptake in commercial SMSF lending spurred by the SIS Act changes with business owners leveraging tax incentives and opting to buy their commercial premises and continue to rent it from their SMSF vehicle," said Chris Hall, Managing Director of Blue Crane Capital.
The online SMSFr8 platform is free for users and is the first to provide a complete analysis and comparison of the highly specialised SMSF lending market for both commercial and residential property, covering banks, non-banks and private lenders – crucial for any borrower looking for the sharpest rate.
"Unless SMSFs are considering the complete lender market, they run the risk of paying too much interest – SMSFr8 is a disruptor here and will deliver complete rate transparency to SMSF borrowers," Hall said. 
Users answer up to six questions about their scenario and property in mind to receive an instant rate estimate that can be used to reignite, or start, conversations with your broker or lender.
How does SMSFr8 work? Find out today.
With interest rate speculation, inflation, and the rising cost of construction, understanding the current rates can help you remain calm and confident in the seemingly volatile market and the knowledge of when you could be saving money on your SMSF loan.  
SMSFr8 is democratising the SMSF lending space, giving borrowers transparency, and bargaining power in discussions where lenders and brokers often have the upper hand. So, if you're thinking about refinancing your existing SMSF loan, or looking to invest in real estate using your SMSF, start with an obligation-free search for your sharpest possible rate with SMSFr8.
Blue Crane Capital
Blue Crane Capital are property finance specialists with the professional capability and experience to navigate complex residential, commercial property and construction transactions. It has access to funding from the major banks, second-tier, and non-bank lenders and its clients include property developers, residential and commercial property owners and investors as well as SMSFs.  
Since early 2017, Blue Crane Capital has a proven track record in providing appropriate financing solutions for their clients. Last year alone, Blue Crane Capital arranged over $300 million in loan settlements across 175 residential, commercial and construction deals.