690,000 trustees to apply for Director ID – are your clients ready?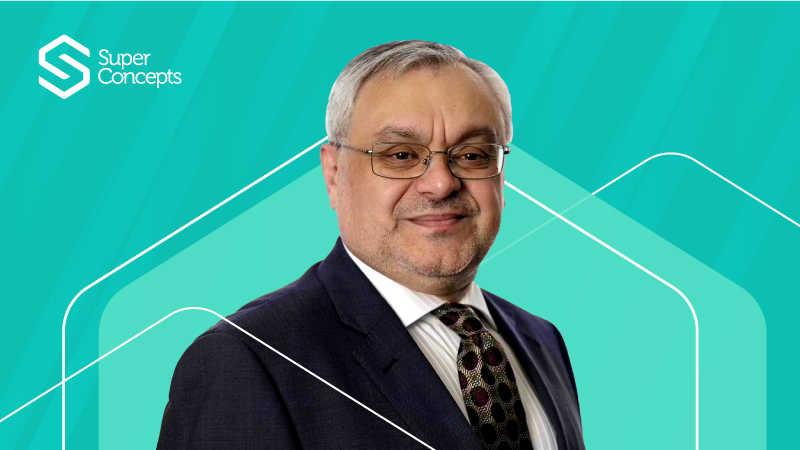 Promoted by SuperConcepts
Tight new Director ID changes are now in place and failure to comply could soon result in civil prosecution with maximum penalties of $1.11 million. 
New Director Identification Number (Director ID) changes are now in place and the ATO has identified about 690,000 existing SMSF trustees who need to take action.  It takes your clients minutes to apply online for the 15-digit unique identifier and is a once off submission – directors keep this number for life. 
Already have an account? Sign in below:
In June last year, the government passed legislation containing an initiative which requires all directors, including directors of a corporate trustee for an SMSF, to obtain a Director ID. According to the ATO's SMSF Annual Statistics from June 2020, nearly 63% of SMSFs have a corporate trustee. This means that the directors of approximately 320,000 SMSFs will have to apply, including individuals appointed as an alternate director or acting under an Enduring power of attorney in that capacity.
Why the change?
in 2020, Treasury released a consultation paper regarding the Modernising Business Registers (MBR) Program which recommended that the Australian Business Register (ABR) and 31 business registers, administered by the Australian Securities and Investments Commission (ASIC), be rolled into a single platform.
The objective of this new measure is to promote good corporate conduct and assist regulators to detect and address unlawful conduct by requiring each appointed director of a registered body corporate to be properly identified and have a unique identification number that follows them throughout their life.
By centralising this data, the program also aims to:
Improve data integrity and security;

Reduce the time and cost for administrators and liquidators;

Provide one central system for insolvency information; and 

Reduce phoenixing and its financial impact up on the Australian economy.
The MBR Program consequently sees the introduction of a Director Identification Number – a single, unique identifier for each individual director of a business or, a corporate trustee to be used for all entities of which they are directors.
Who needs a Director ID?
The new regime will apply to anyone who is a director of a company, corporate trustee (including SMSFs), a foreign company registered with ASIC and carrying out business in Australia, other registered bodies and/or is intending to apply to be a director of a company.
How does this impact SMSF members?
Director IDs are changing the SMSF landscape. This new process will shape internal procedures for practitioners and create additional considerations for clients and trustee structures. 
There are transitional rules and dates that apply based on when your clients are appointed as a director to a new entity during the next six months. After that Director ID obligations will become mandatory. 
What do these changes mean for existing directors?
| | |
| --- | --- |
| Date you become a director | Date you must apply |
| On or before 31 October 2021 | By 30 November 2022 |
| Between 1 November 2021 and 4 April 2022 | Within 28 days of appointment |
| From 5 April 2022 | Before appointment |
Please notify your client that penalties of up to $1.1 million and 12 months imprisonment may be issued for non-compliance.
How to apply for a director ID
Applications can be now made at abrs.gov.au using the myGovID. Directors must apply for their director ID themselves and will need to use the myGovID app with standard or strong identity strength to log in to ABRS online.
 
Applicants must prove their identity by answering two questions based on documents listed on the site. Providing an individual tax file number is optional but speeds up the process. Applications can also be made by phone or on paper. 
Unfortunately, as the director must personally register for their ID, advisers are unable to assist with applications.
Finally it is important to note that if your client is a director of multiple companies such as their corporate SMSF trustee, corporate family trust trustee or business, they only need to apply for a single director ID which is applicable for all the entities.
To learn more about Director ID changes tune into the latest episode of SMSF Adventures with SuperConcepts.