SMSF firms face increasing cost and compliance navigation post-auditor independence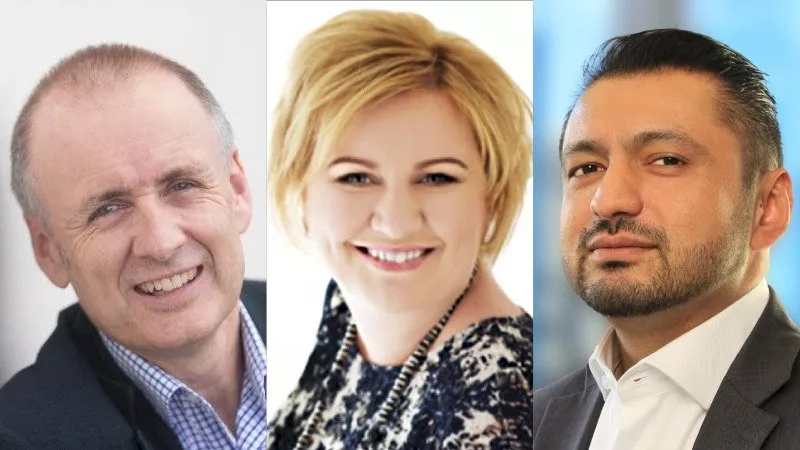 With over four months passed since the auditor independence standards set in, SMSF firms are beginning to finalise their strategic direction as they face the coming impacts of readjusted market forces and compliance increase.
Speaking at the recent CA ANZ SMSF Conference, Planet Consulting principal Rob Pillans said that whilst initially, many firms were unsure on how to act on the new auditor independence rules, this calendar year has seen discussion now matched with activity.
"Firms have decided that they can do other things with their time. This happened to firms that had a lot of part-time SMSF audit directors and partners who also had business services responsibilities potentially. Many have passed those on to specialist auditors," Mr Pillan said.
"In the really small firms where they might have had an audit or business services partner or director, this has been a particularly interesting conversation because they've realised that whilst they didn't want this change initially, they can now step back and pursue other areas of high-value business services work."
The other path Mr Pillans has seen commonly is firms finding a way to retain their audit revenue whilst staying compliant and, in a sense, becoming a part-time auditor.
"I have been seeing many firms doing pool arrangements where you'll get to do some auditing out of the pool.
"I think those are the two main things I have seen so far. It's about the decisions on whether the firm will use its time on other work whilst others have decided that the revenue is important, and there is a need to see if it can find a way to deal with this in a way that still allows the firm to be compliant."
Walker Wayland audit and assurance partner Wali Aziz, whose firm had made the decision to pass on its 100-plus audits to meet the new regulations, said that firms would need to start finding their strategic direction as market forces begin to readjust.
Mr Aziz noted that ultimately it comes down to weighing the costs, quality and compliance factors.
"A specialist auditor would do it better and at a lower cost. I think what the two to five partner firms need to think about is that at the end of the day, are they able to do the audits as well as they need to be doing them to cover their own risk?
"I think market forces will also come into play. Generalist practices are probably doing the audits at a higher price prior to 1 July because they had the relationship.
"Now that that relationship has been cut up because of the independence rules, these trustees are now seeing the auditor really only costs $400-500, but when it was a full-service type offering, the audit price was a lot higher.
"I think trustees will start to see that, and they'll start to question those firms that haven't made the change, and then it'll be really a cost-benefit situation."
Increasing ATO compliance scrutiny
Also speaking at the CA ANZ session, Tactical Super director Deanne Firth said that it would only get more difficult for auditors staying in the SMSF space when considering the long-term outcomes of the audit market and the increasing ATO compliance.
"I think if they are a part-time auditor, then they will end up making a lot more money exiting out. I started SMSF auditing in 2008, and audit fees go down, not up," Ms Firth said.
"The margin that I had in 2008 compared to now is significantly less, so if I was a part-time auditor, I'd probably be doing something other than SMSFs and making more money as well."
Ms Firth also flagged that the ATO is continuing to strengthen its auditor compliance program, with its data-matching approach only getting better heading into next year.
The ATO's compliance program for the 2021-22 financial year will include finalising the Top 100 auditors' program and reviewing high-risk auditors, including auditors where ATO data or intelligence indicates they may be failing to meet their independence requirements and/or auditors undertaking an adequate audit.
This will shift from its education approach to focusing on assessing risk by using data and intelligence to identify firms that continue to provide in-house audits.
"With the extension to the top 200 auditors already, as people drop out of the industry, there's going to be more and more chances that you will get an ATO audit," Ms Firth explained.
"Their data is getting better and better every year, and it's showing they are getting a lot tougher too.
"In the 2020-2021 financial year, they finalised audits of the top 100 auditors. They referred six to ASIC, three auditors were issued education outcomes, and one voluntarily cancelled, so you can see the harshness of their audit and how they're going through people has significantly increased."
"For high-risk auditors, they finalised 21 audits, and they referred 10 auditors to ASIC, issued five voluntary cancellations, and six auditors received education direction, so basically for the 2020-21 financial year, they did not pass a single high-risk auditor in their program."
Tony Zhang is a Journalist at SMSF Adviser, which is the leading source of news, strategy and educational content for professionals working in the SMSF sector.
Since joining the team in 2020, Tony has covered various publications across the legal, financial and professional services sectors including Lawyers Weekly, Adviser Innovation, ifa and Accountants Daily.