Fitzpatricks bolsters Queensland advice team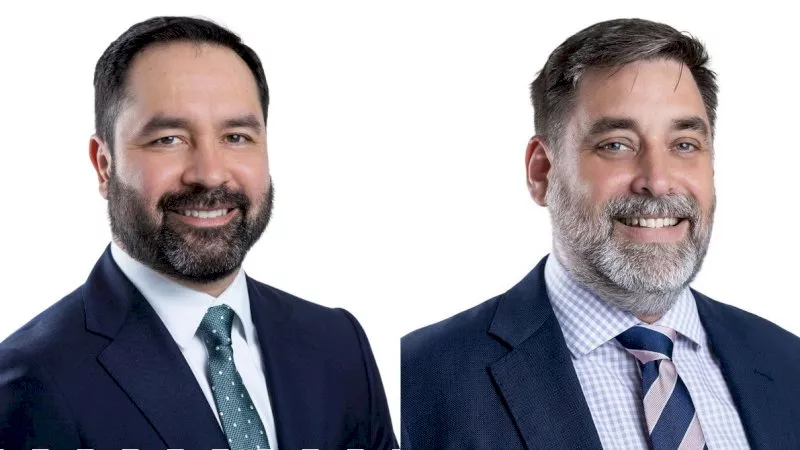 The national advice firm has strengthened its footprint with the appointment of two advisers in their private wealth team.
Fitzpatricks has appointed Matthew Nicholson and Oswaldo Duque to the firm's private wealth team. In addition to the two new advisers, Fitzpatricks Private Wealth has also hired Kaarina Robson to support their Brisbane-based office.
Fitzpatricks CEO Matt Fogarty acknowledged the practice's business focus was two-fold. He noted the new advisers will support the practice to target the private wealth market in south-east Queensland. 
The renewed team will also be better positioned to embrace Fitzpatricks' Lead Adviser program focusing on a client-centric approach, servicing the needs of high-net-worth individuals, families and business owners who have more complex financial needs. 
"We welcome Matthew and Oswaldo to their Fitzpatricks home. Each brings complementary skills to the firm and are matched well with the essence of the Fitzpatricks approach: to enrich the lives of our clients via custom-tailored advice. Fitzpatricks has pioneered client-centric advice systems and philosophies that eschew the 'one-size-fits-all' industrial approach," Mr Fogarty said.
"For example, the Lead Adviser program led by a founder of our firm, Scott Fitzpatrick, has been helping to support individual advisers and the growth of sustainable practices. It is a testament to our strongly differentiated advice and adviser support model that the group is attracting such high-calibre advisers."
Mr Nicholson joins Fitzpatricks with over 20 years' experience within the Australian financial services industry, most recently working at VISIS Private Wealth as a private client adviser.
Prior to this, Mr Nicholson was a senior financial planner at Westpac for over four years and has held paraplanning, state management and financial advisory roles at financial planning and advice firms including Whittaker MacNaught, Commonwealth Bank and Planwealth.
"Fitzpatricks is attractive as the model allows advisers to leverage the size and resources of a national organisation to provide high-net-worth clients with both market-leading services and personal attention to truly support clients through their life journey," Mr Nicholson said.
"We were impressed with Matthew's passion for remaining at the forefront of developments in financial strategy, product innovation, tax law, legislative change and innovative strategies in the financial services industry. We do not doubt that his extensive experience in the industry will be an asset to the Brisbane team," Hayden Griffiths, practice principal at Fitzpatricks Private Wealth, said on the appointment.
Mr Duque has worked within the financial services industry since 2013 and joins Fitzpatricks from ipac, a subsidiary of AMP group, where he was a private client adviser for nearly five years, following his role at Corporation U as a financial planner.  
"Having worked for boutique planning firms and one of Australia's largest financial institutions, Oswaldo has a wealth of experience that we feel will be invaluable to the team," Mr Griffiths added.
Mr Duque's expertise centres around providing personalised strategic advice on wealth creation and retirement planning strategies.  
"It resonates with my core values to be working within a model that puts the clients' goals and needs first and foremost. I am looking forward to working with Fitzpatricks' private wealth clients and helping them to navigate future opportunities and challenges," Mr Duque said on the move.