Multi-member SMSFs: What to prepare for ahead of the next financial year
With the Parliament yet to pass the six-member SMSF bill entering April, the new changes can only come into effect in the next financial year, and this provides advisers with some time to weigh in on the good, bad and ugly on what can most benefit the SMSF.
In the latest update, SMSF Alliance principal David Busoli said now that March has concluded without the six-member SMSF rule having been passed, the earliest it can come into force is 1 July.
You're out of free articles for this month
To continue reading the rest of this article, please log in.
Create free account to get unlimited news articles and more!
"This is because, even if this measure is passed before the end of this financial year, it cannot become law until the first quarter after receiving royal assent. That makes 1 July the earliest possible start date," Mr Busoli said.
The Treasury Laws Amendment (Self-Managed Superannuation Funds) Bill 2020, the proposed legislation which will allow the creation of six-member SMSFs, replacing the current maximum number of four members in a fund, had been slated to happen very close to this time.
It was previously understood that Labor had passed an amendment to that bill, according to SMSF Association deputy CEO Peter Burgess in a TopDocs webinar.
He said Labor had asked for a review of the conduct of financial advisers and trustees along with the SMSF investment performance and governance, putting a dissenting report forward where they raised some concerns about advice being provided by financial advisers, and it may have delayed the bill.
But while there is delay until the next financial year, it's worth making strategic preparations to see if the changes will be a good fit for the SMSF, according to SuperConcepts.
SuperConcepts technical executive manager Graeme Colley said that six-member SMSF funds sound like a sensible idea, but the best advice when approaching the family SMSF is to "look before you leap", and make sure you've done your homework and have concrete reasons for the final decision. 
"Don't forget if you don't get it right, you and maybe the rest of the family may end up with no safety net and a big mess," he said.
Understanding what will work best
Previously, Townsends Business and Corporate Lawyers had spilled on the new structure, saying the arrival could mark a strategic opportunity, rather than just a simple increase of membership.
With the changes, Mr Colley said SMSFs must understand the impact of the increase in SMSF members on decision-making and fund administration.
Funds must appreciate the difficulties that can arise by the increase in SMSF members on investments and benefit payments, and recognise the benefits of increasing SMSF members from a wealth transfer angle.
"Experience shows that the decision to include family members as part of an SMSF can work well, but only in a limited number of cases. If everyone understands the purpose of superannuation, their responsibilities and respect each other's views, then it can work without any question," he said in a blog.
"However, issues can arise when there are differences in members' ages, and younger family members may lack interest and skills compared to their parents who may be close to retirement.
"There's also the potential difference in investment choices by members, as younger members may have longer investment time horizons than their parents."
Mr Colley said the most essential requirement for an SMSF is that, under the current rules, you can't have any more than four members but will likely increase to a six-member limit. 
"This would mean it puts families with five or more out of the question if they are after just one fund," he noted. "However, it could be possible to have two or more funds for larger families. Maybe mum and dad in one fund and the kids in another."
SMSFs are encouraged to look at the current situation and review key impact areas that will be affected by the changes including lifestyle considerations, the establishment and administration downsides, along with considerations around investments and benefit payments, according to Mr Colley.
"The trustee structure of the SMSF is important to enable the fund to be administered properly," he said.
"The general rule is that all members of an SMSF who have legal capacity must be trustees of the fund or directors if there is a corporate trustee. If the children are under 18, they will need to have mum and/or dad to act in their place as fund trustee as they do not have legal capacity.
"In the case of individual trustees, the fund's trust deed may provide rules relating to the appointment and dismissal of trustees as well as meetings and trustee voting rights. 
"These are important, especially with a family fund, as they will lay the ground rules on who does what and rules about the fund's operation. It's better to have it in writing than just some loose understanding which can be misunderstood when things get hot under the collar.
"Voting rights can be important when it gets to decisions about the fund both from the point of view of individual trustees and a corporate trustee. 
"The superannuation legislation requires each member to be a trustee or director; however, it does not stipulate the voting rights of those trustees or how a casting vote operates. While it is usual each trustee has one vote, it is possible to have voting rights based on each member's balance or any other method.
"If the trustee is a company, in addition to the fund's trust deed, the constitution of the company may provide rules on directors' meetings and voting rights."
Mr Colley said it is important for members to ensure that their rights are protected if they were to pass away. 
"This can be protected by your legal personal representative becoming a trustee or a director on your death," Mr Colley explained.
"Careful wording of the trust deed can ensure this occurs automatically on your death. Having your legal personal representative as trustee will help to ensure the fund is administered correctly and your benefits are paid according to your wishes as provided in the fund's trust deed.
"I think this is so important when it comes to family superannuation funds."
To ensure fund benefits are paid as you wish, Mr Colley recommends providing a reversionary pension to qualifying dependents or make a binding death benefit nomination.
"If you are receiving a pension on your death which has a reversion to a survivor, they will continue with the pension until their death or they may have the option to convert it to a lump sum and withdraw the amount from the fund," he said.
"If you have a binding death benefit nomination, your superannuation benefits can be paid to your dependents on your death and/or to your legal personal representative and have the amount distributed according to your will. Correct legal drafting of these documents will help ensure that the nominations or your instructions are not subject to challenge."
When it comes to the investment side of the fund, having members of different ages is not an impossible problem to solve, as they may all agree on a range of assets that are diversified and take the long-term perspective of the fund into account, noted Mr Colley.
"In some situations, if the family is involved in a small business, it is possible to have a business property in the fund which can use superannuation savings effectively by leasing the property back to the family business," he said.
"In the long term, if the children continue with the business, they may retain the property in the fund as part of an intergenerational transfer of assets which can be tax-effective. Also, assets that are held in a superannuation fund are protected from creditors in the event of a member's bankruptcy."
Mr Colley said the day will probably come when the children may also wish to move their benefit to another superannuation fund, so they can have their family share in the benefit of a family SMSF.
"This is something that needs to be planned just like the original decision to have the original family SMSF in the first place," he said.
"This will require decisions concerning the change in trustee or directors of the fund, reviewing investments and investment strategies as well as transferring benefits to the new fund. It is worthwhile seeking advice to ensure this happens as smoothly as possible.
"So, there are some things to think about if you and the family are thinking about having a family SMSF. 
"Good planning and understanding the reasons for having the fund are essential to avoid any potential mess that may prove impossible to fix."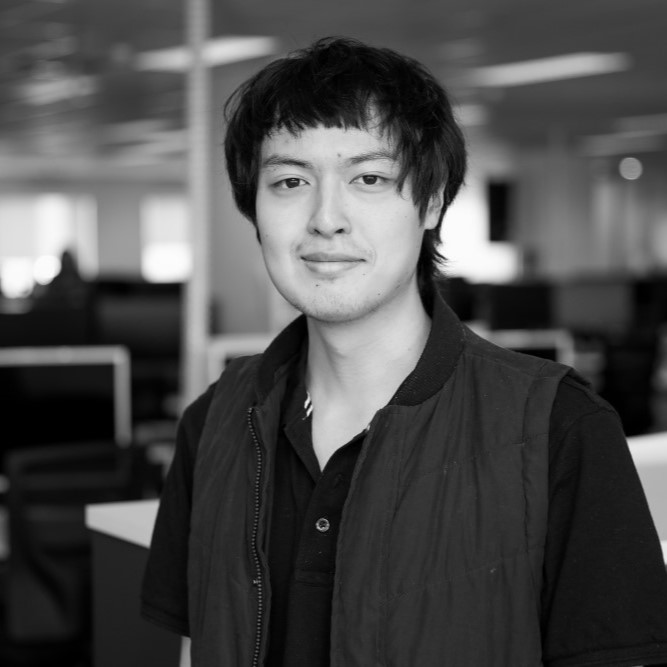 Tony Zhang is a journalist at Accountants Daily, which is the leading source of news, strategy and educational content for professionals working in the accounting sector.

Since joining the Momentum Media team in 2020, Tony has written for a range of its publications including Lawyers Weekly, Adviser Innovation, ifa and SMSF Adviser. He has been full-time on Accountants Daily since September 2021.