SMSF Awards: Cash and term deposit winners announced
SMSF Adviser has revealed the winners of the Cash and Term Deposit Accounts award and the Cash and Term Deposit Platform award for the SMSF Awards 2020.
Macquarie has won the award for Cash and Term Deposit Accounts again this year, while Australian Money Market has won the award for Cash and Term Deposit Platform again. SMSF Adviser will be announcing further winners of this year's awards over the next week. 
SMSF Awards 2020
It has been another tumultuous year for the SMSF sector, with the COVID-19 pandemic and the resulting economic downturn impacting everything from investment to compliance. The ATO and the SMSF sector in general has worked tirelessly to address some of the unforeseen issues arising from the current environment. As always, SMSF professionals and their clients have relied heavily on SMSF service providers to guide them through this period of change. Partnering with firms that are adaptable and agile is critical at the moment and has a direct impact on the confidence and satisfaction of clients. 
Now in its seventh year, the SMSF Awards recognises the excellence and innovation of the best performing operators servicing SMSF professionals. The winners are based on a survey which was distributed to SMSF Adviser's database of SMSF professionals. The results were collated and determined by an independent analyst. 
This is the second round of awards announced, with further award categories to be announced over the next week.  
CASH AND TERM DEPOSIT ACCOUNTS: MACQUARIE 

Highly commended: ING
In the current economic climate, quality cash and term deposit products which support the financial goals of clients are in high demand from advisers. The winner of this year's award, Macquarie, believes that offering long-term transactional history and data-driven insights with these products is key to servicing the SMSF market. 
Olivia McArdle, head of payments and deposits, banking and financial services, Macquarie Group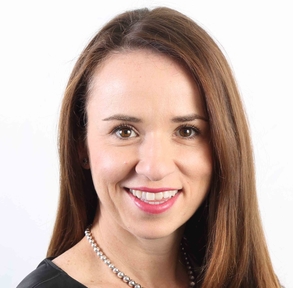 We're proud to be recognised with the Cash and Term Deposit Accounts award and for the work we're doing to deliver value to our clients in this space. 
At Macquarie, we have a long history in cash management and have been supporting the SMSF sector for four decades, starting back in 1980 when we launched the Cash Management Trust. Throughout this period, we've developed a deep understanding of the needs of advisers and their clients as they look for cash solutions that are of value, high functionality and are underpinned by a quality service.
We're a digitally led bank, so our focus is on giving advisers and their clients visibility and insight while providing an intuitive banking experience. Our Cash Management Account (CMA) is built around connectivity and data-driven insights and is able to integrate with more than 70 programs. This is supported by our CMA portal that enables clients and their advisers alike to have access to deep insights including real-time financial positions and historical transaction data for up to 10 years.
It's a dynamic marketplace, so we spend a lot of time speaking to advisers getting their feedback and understanding what is important to them and their clients. Over the past year, we've continued to see strong demand for our cash and term deposit products, particularly as advisers and their clients are looking for cash solutions in a challenging economic environment.  
As innovation and digitisation continue to drive change in financial services, we look forward to continuing to empower clients to achieve their financial goals through a range of digital solutions and a cash offering that is built on functionality, transparency and connectivity.
CASH AND TERM DEPOSIT PLATFORM: AUSTRALIAN MONEY MARKET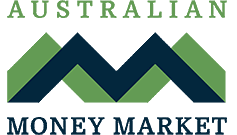 Highly commended: FIIG SECURITIES
Offering SMSF professionals and their clients the ability to compare different types of cash and term deposit accounts in the one platform is a highly valuable service in the current environment. With the economy extremely volatile and interest rates at record lows, advisers are looking to access the best rates and features for their clients. Cash and term deposit platforms can help to make that process easier. 
Australian Money Market
AMM would like to take this opportunity to thank our valued financial advisers and those who took the time to vote for us as their preferred cash and term deposit platform. We are very proud of our achievements, and to win this award five years consecutively is recognition that we appreciate and value.
Financial advisers with SMSF clients are key clients for us. We recognise the needs from this sector and appreciate the demands that they face in this challenging economy. We endeavour to provide an intuitive and efficient service that effectively reduces administrative time and enables financial advisers to focus on the strategic management of their client's portfolios.  
With cash interest rates currently at an extremely low level, we have been working hard to ensure that we provide our financial adviser network with as many opportunities as possible to maximise the return on investment for their clients' cash. We have focused on expanding our strategic partnerships with fund managers and now have over 31 managed fund products available on our marketplace. 
As with term deposits, it is important to note that placing investments into managed funds through AMM means that we do all the administrative paperwork on behalf of the financial adviser.
If there are advisers that haven't heard of us or viewed our online marketplace, we welcome them to visit our website.