OCR in SMSF Audits – What is it And Why is it a Breakthrough?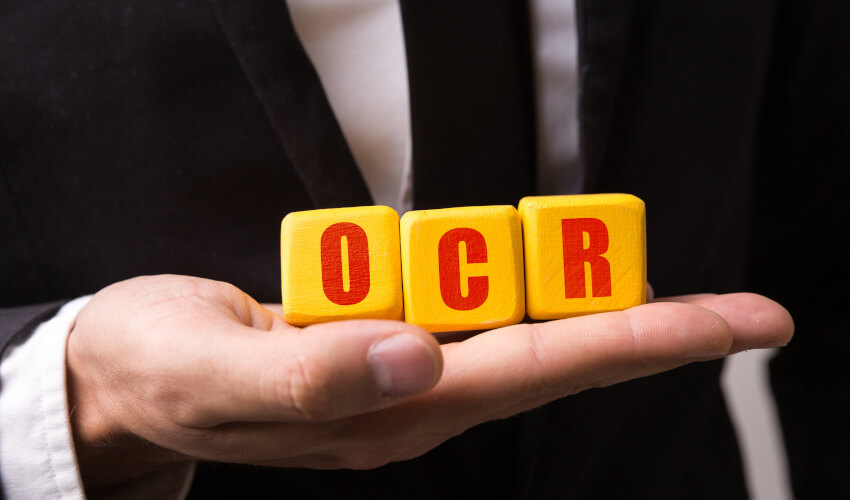 Promoted by Cloudoffis.
OCR technology is the next big thing in SMSF audits. To understand why, you need to know what it is and how it can help you.
Every so often, a new technology comes along that has the potential to disrupt an industry.
Take the printing press as an example.
Prior to its invention, printing was a costly process, both monetarily and in terms of labour. Type parts broke down quickly and every book needed many work hours to come to fruition.
The creation of the printing press changed all of that. Joseph Guttenberg leveraged his knowledge of metallurgy to create more durable types. His press allowed for mass printing of books. This quenched the thirst for literature from an increasingly literate population. The invention of the printing press also created a shift away from the handwritten texts of old.
You may wonder how all of this applies to your auditing work.
Today, there's a similar shift in auditing as there was in literature so many centuries ago. The industry is moving away from the manual processes that have served it so well for decades. The introduction of technologies like Artificial Intelligence (AI) signals a shift towards greater automation.
However, it's Optical Character Recognition (OCR) technology that may have the most disruptive effect. This technology increases efficiency tenfold, allowing you to carry out more audits in less time.
To understand why, let's look at what OCR is and what benefits it has to offer auditors.
What is OCR?
OCR allows you to convert your documents into recognisable data. This includes everything from physical documents to image files.
The key is that OCR creates searchable and editable data.
For example, imagine that you have a physical contract from a client. You can scan that contract onto your computer. However, this creates an image file that you can't edit or search. The scanner just creates a raster image comprised of thousands of black and white dots. You can't open that document in a word processor and make changes.
OCR technology can single out all of the information held in that scanned image. It identifies the letters in the image and combines them into words. These words then become sentences and you end up with a document that you can search and edit. The same goes for any scanned documents, images, or physical documents.
The key to all of this is the technology behind OCR.
People recognise objects based on the three basic IPA principles. These are integrity, purposefulness, and adaptability.
OCR technology makes use of these three principles to replicate human recognition. For example, you can read the words on the scanned contract mentioned above. You just can't edit them. OCR technology can also read those words. Plus, it can turn them into documents that you can actually use.
The software behind your OCR technology analyses the document's structure. It then divides the document into different blocks. This leads to having several blocks each for the images, documents, and tables that the document contains.
It then divides these blocks down to individual words and then individual characters.
The software then compares these characters to those already logged in its databanks. After comparing against all of the data that the software has, the technology produces a document. The more advanced the database, the more accurate the resulting document. The most advanced versions of OCR technology can even recognise handwritten text.
This mirrors the object recognition process that the human brain undertakes. You see something and your brain compares it against the multitude of images and patterns that it has stored. This allows you to recognise what the object is. If it's an object – or language – that you haven't encountered before, you can't recognise it.
OCR works in much the same way.  
The Benefits of OCR to Auditors
The introduction of OCR technology will change the way that you conduct SMSF audits.
That's because OCR offers an array of benefits to auditors.
Benefit #1 – Increased Efficiency
The process of preparing an audit file requires a lot of manual labour. You may have to sift through hundreds of documents when conducting an SMSF audit.
Think about all of the documents that you have to process as part of an SMSF audit. These used to include all of the relevant financial documents and transaction statements for the year.
The documents may also involve details about the fund's trustees and minutes from every meeting they held. You have to process broker statements, bank statements, asset details, contract notes, rental statements, tax statements and a host of other documents.
That's hours upon hours of reading, sorting and identification before you even get to the analysis portion of the auditing process. OCR can handle all of this for you.
The use of OCR technology allows you to quickly work your way through all of your documents. You can scan them into the software in bulk and allow it to identify all of the key data on your behalf. The technology can even be used to automate the addition of this data into your reports.
The end result is a lot of time saved on previously manual processes. For example, Cloudoffis' OCR technology allows you to scan up to 300 pages in a matter of seconds.
OCR allows for automation of the data identification process. This frees up time that you can spend elsewhere.
Benefit #2 – Reduction in Human Errors
No matter how experienced you are, you're not perfect. It's possible for you to make mistakes when auditing, especially as your workload increases. With hundreds of figures to work your way through, it's all too easy to misread something.
OCR technology takes the human error component out of the equation. With quality OCR technology, you won't have to worry about human errors in this area of the audit process. The technology will identify objects consistently. Plus, it can even conduct analysis based on the objects it recognises.
This reduces the amount of time that you have to spend on checking your figures. Of course, it also means far fewer mistakes get made during the auditing process.

Benefit #3 – It Can Learn When Combined With AI

Modern auditing platforms can combine OCR with AI to create a constantly-learning technology.
The benefit here is that the technology doesn't come to a standstill when it comes across objects that it doesn't recognise. You can build on the existing databanks to ensure the technology recognises even more objects.
In this sense, OCR technology can learn in much the same way as the human brain. When you see an object you don't recognise, you can look to other sources to identify it. For example, you could look for translation when reading a phrase in another language. OCR technology can do the same when combined with AI. This ensures the technology doesn't become redundant.
Conclusion
OCR technology has the potential to revolutionise the auditing process. When used correctly, it can save thousands of hours that auditors spend on reading and analysing documents. It also cuts down on the human errors that lead to inaccurate reporting.
Finally, when combined with AI, OCR technology can learn constantly. Storing more objects in the technology's databanks make it even more versatile. This proves particularly useful when working with documents that contain multiple languages.
All of this means that OCR can save auditors both time and money.
Of course, you also need to find the right platform for the job. Cloudoffis is the first auditing automation platform that makes use of OCR technology. Request a live demonstration today to see it in action.