Tips flagged for super saver scheme as $13.5 million released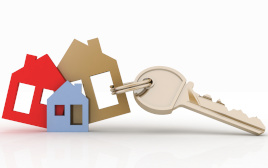 With the ATO having now received a total of $13.5 million in release requests under the First Home Super Saver Scheme, super members have been warned on some of the administrative delays that can occur with the scheme.
The ATO revealed in a recent presentation that from 1 July 2018 to 30 September, the ATO has made 2,548 FHSS determinations and received 1,166 release requests to the value of $13.5 million from individuals seeking the release of FHSS amounts.
This figure has more than doubled from the $5.34 million that was released at the beginning of August.
Some commentators have found the level of uptake surprising given the relatively small amount of time in which members had to make contributions.
Speaking to SMSF Adviser, Fitzpatricks Private Wealth head of technical services Colin Lewis said members that are using the scheme should take note of some of the critical administrative steps involved.
"One of the biggest criticisms of the system is that you have to have the money out before you put the deposit down," he explained.
"If you went along to an auction or an open house this weekend and found the home of your dreams, you won't be able to get the money out in time."
The administrative period is around 25 days, he said, so clients really need to have the money out well in advance to use it as a deposit if they find something.
"I think a lot of people don't realise that you've got to get the amounts released. If you're ready to go out and seriously start looking for properties, then you need to get the release first because you don't want to pay the penalty if you don't do it right," he warned.