SMSFs warned on risky conflict clauses in trust deeds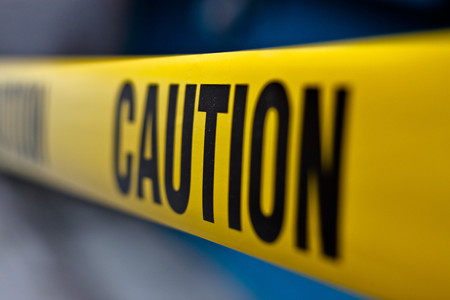 The addition of conflict clauses that provide attorneys and legal personal representatives with the same powers as members within trust deeds could potentially lead to abuse of power, warns an industry law firm.
Speaking to SMSF Adviser, Cooper Grace Ward partner Clinton Jackson said there has been a lot of attention on the conflict between attorneys, executors and trustees of super funds off the back of cases such as Brine versus Carter and McIntosh versus McIntosh.
"What we've been seeing lately in people's trust deeds are conflict clauses that allow attorneys and legal personal representatives (LPRs) to basically do anything a member could if the member was alive or able to make the decision themselves," said Mr Jackson.
Mr Jackson said this effectively means those people that are not the primary decision makers then have absolute control of the member's benefits in the fund.
"Some of them even specifically say that the LPR or power of attorney can amend, revoke, change, or issue a new binding nomination," he said.
"Now, considering that attorneys are usually people fairly close to the member, in our view there's great risk those powers could be abused."
Looking back at previous cases such as Wooster versus Morris, Mr Jackson said it is easy to see how this could happen.
"In Wooster versus Morris, if he had appointed his wife as his attorney and had that type of wording in the deed, she could have revoked the binding nomination and then decided to pay it to herself," Mr Jackson explained.
"So there's a real chance for those types of things to be abused in deeds, and we think a lot of deed providers have put those in without thinking through the practical planning consequences that obviously come with advising clients on those issues."
Mr Jackson said, in his view, there needs to be a discussion as to whether giving the attorney, or the LPR, those wide powers is necessary.
"[While] it's important to have those types of clauses in there, I think some limitations need to be put on them. At the moment, the wording that we're seeing from some deed providers with those conflict clauses is extremely wide. Which gives the attorneys open slather to do what they want," he warned.
"We prefer to see the attorney given powers to be able to do the basic administrative things just to make sure that the member can stay in the fund, and we can change the trust deed and do all of those things to make sure that we can comply. We don't want to be giving the members personal powers over binding nominations or reversionary pensions, unless the members themselves have specifically authorised the attorney or the LPR to do those things."