SMSFs warned on risky clauses with hybrid securities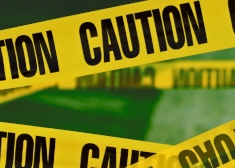 With many investors turning to hybrid securities in response to low interest rates, SMSF practitioners and trustees have been reminded about some of the hidden risks with these instruments.
FIIG Securities director of education and research Elizabeth Moran says as APRA's requirements for the banks have changed over time, the types of hybrids issued by the banks have also evolved, with the banks adding additional clauses in recent years.
"One of these clauses is a capital trigger so if the bank's capital falls below 5.125 per cent, the hybrids immediately convert to shares," Ms Moran told SMSF Adviser.
"Another one of the newer terms is non-viability which means APRA can decide at its discretion that a bank is non-viable where the bank cannot repay its debts, in which case the hybrids will also be converted to shares."
Ms Moran said it is important SMSF practitioners ensure their clients understand that these instruments are designed to protect the banks and the risks associated with such clauses.
"You can imagine if someone says this bank is non-viable, then the share price is going to be heading south very quickly. Of course, this hasn't ever been enacted and realistically it's probably unlikely that it's ever going to happen but it's a possibility.
"Investors also wouldn't know when they were going to get their shares so that they could sell them, so they might even be at a disadvantage to existing shareholders."
Due to some of these characteristics Ms Moran said hybrids have also tended to become more volatile in stressful periods and the prices of hybrids have declined as a consequence.
She said while their movements are not as extreme as shares, hybrids do not have the opportunity to recover and grow the way shares do.
"Investors are only going to get repaid equivalent to the value of the hybrid. They're not going to make a 50 per cent return because a company has done really well and their share price has grown."