Academics fear pension changes will trigger risky investments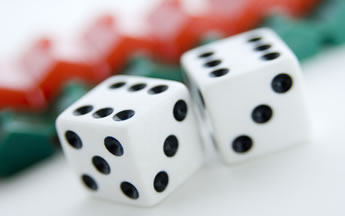 The recent changes to the age pension could encourage retirees  to make riskier investment decisions and put a strain on taxpayer dollars, a leading expert says. 
The new asset test means that the pension compensates for financial losses at a higher rate than it did previously. If assets fall by $1,000, the pension rises by $78 compared to $39 previously.
Already have an account? Sign in below:
Professor Susan Thorp, who researches life cycle finance at the University of Sydney, says that while the compensation increase is small and is only likely to affect a minority of retirees, it could still encourage retirees "to take on a little bit more risk than they otherwise might".
"Many pensioners, especially the less wealthy and more elderly, hold on to their financial assets into old age. However, historically, wealthier pensioners affected by the assets test spend their savings at significantly faster rates than full pensioners. This is partly because less wealth means a higher pension for this group. Recent changes encourage better-off retirees to use up their nest eggs faster, rather than preserve and pass their wealth on," Professor Thorp said.
"Because the pension then acts as an offset against investment returns, effectively the changes do encourage people who are in that region to take on a little bit more risk than they otherwise might," she added.
While pensioners are unlikely to feel significant effects of spending their money quickly, Professor Thorp said taxpayers could be affected by this trend as any risks taken with pensioner investments are transferred "back on to the pension payment".
"You can think of it as a transfer risk between the pensioner and the government," she said.      
"Whether the [pension] system itself is the right system or not is a question for the government to decide. How they think the trade-off between the pension being a safety net and the pension being an income supplement should be worked out.
"That's clearly what's going on with these policy changes."