SMSF property investor numbers plateau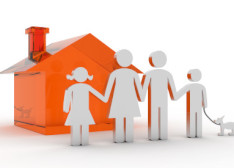 After a period of growth, new research shows the number of investors using their SMSF to invest in property has steadied.
According to the Property Investment Professionals of Australia's (PIPA) Property Investor Sentiment Survey, 84 per cent of investors hold their properties outside of their SMSF.
Already have an account? Sign in below:
This is "virtually the same" as last year's study, and potentially indicative of the complexities associated with using an SMSF to borrow funds, PIPA's research said.
The report found investors remain bullish about their long-term investment prospects with the Australian residential property market.
While 32 per cent of investors say recent changes to lenders' investment policies have affected their ability to secure finance, 58 per cent are looking to buy a property in next six to 12 months.
Seventy-two per cent of investors are not worried about the potential removal of negative gearing and two per cent believe the currently available negative gearing concessions are the key attraction of real estate investment.
"The survey also affirms that a lot of the discussion about negative gearing misses the mark. Most investors understand that negative gearing is only a short-term cash flow position, not a property investment strategy. And only a very small minority are attracted to real estate for these tax concessions," PIPA's chair Ben Kingsley said.
Thirteen per cent of investors see record low interest rates as the key reason why property is the most attractive investment choice now.
"Similar to last year, most property investors are looking past short-term challenges, remaining focused on the long-term wealth benefits that are available from residential real estate, including the potential for capital growth and rental income. Importantly, most investors are not speculating on quick gains in a low interest rate environment," Mr Kingsley said.