Lawyer suggests advisers form 'Armageddon plan'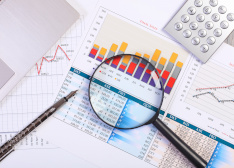 Advisers should form an "Armageddon plan" that prepares clients for unplanned events in order to ensure a resilient, reliable and adaptable trust deed, suggests SMSF lawyer Caroline Harley.
Speaking at the State Technical Conference in Sydney on Tuesday about estate planning and trust deeds, the senior counsel for the SMSF division of Greenfields Financial Services Lawyers told advisers that just as lawyers are trained to anticipate problems with their clients, they too can adopt this approach.
Already have an account? Sign in below:
"There are so many unique issues for your clients and you are well-placed to know which issues are likely to be paramount for particular clients that you have," Ms Harley said.
"You need to formulate an Armageddon plan – preparing for what can go wrong."
Ms Harley said loss of capacity, death and disablement are consistent things that may impact all clients.
However, she also noted that there are client-specific issues to consider, such as divorce, break-up of business partnerships as well as residency issues.
"Somebody might be going overseas and saying, 'I'm only going overseas for 12 months' so it's not an issue," Ms Harley said.
"But what happens if their contract gets extended and extended again, and they end up over there for five or 10 years?
"These are issues that need to be thought about, particularly while those members and trustees are on shore, so this is where Armageddon risks are very particular to your client."
Adrian Flores is the deputy editor of SMSF Adviser. Before that, he was the features editor for ifa (Independent Financial Adviser), InvestorDaily, Risk Adviser, Fintech Business and Adviser Innovation.
You can email Adrian at [email protected].