Big four firm tips further exemptions for super proposal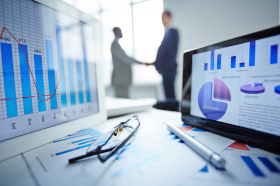 One of the big four accounting firms has predicted that, in addition to divorce and personal injury settlements, certain international transfers could be exempt from the $500,000 lifetime cap on non-concessional contributions.
KPMG tax partner Dana Fleming says one of the obvious circumstances in which the government may allow exemptions around the $500,000 non-concessional contribution cap is where individuals have worked overseas for a significant amount of time and want to get their super back to Australia.
Ms Fleming told SMSF Adviser that individuals were previously able to contribute $540,000 every three years, and they could get most of that money into their super.
"Now you can't do that so I think the government will definitely have to deal with that. If they want Australians to bring their retirement savings back to Australia, then there is a need to cater for that and the current measures that have been announced don't," she said.
"It would certainly be in the interests of the Australian superannuation system to have that money in Australia and supporting our financial system rather than offshore."
Ms Fleming said it's unlikely there'll be any adjustments to the $1.6 million cap as no one is being unduly penalised, and they will still be able to keep all their superannuation in the system, with just the pension component limited to the $1.6 million.
"I think for those with balances in excess of the $1.6 million, they've been very fairly treated," she said.
"I think most people in that very fortuitist position of having more than $1.6 million understand that they're well-catered [for] because the alternative would be taking it out of your super and then it will be taxed at your marginal rate, which is a lot higher than 15 per cent."