'Doubling risk' with bonds a danger to SMSFs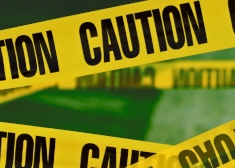 A significant increase in the exposure of SMSFs to corporate bonds could actually be adding more equity risk to portfolios, AMP Capital has warned.
AMP Capital head of macro Ilan Dekell said while bonds are often classified as a defence asset, SMSFs need to recognise that by investing in corporate bonds they are adding other types of risks into the portfolio such as default risk and equity type risk.
"Therefore you should recognise that if you're adding corporate bonds in then you might want to reduce your equity risk elsewhere, so there is a trade-off," said Mr Dekell.
If an investor already believes they have the right amount of equity risk before investing in corporate bonds and they want to move into corporate bonds, he said, they need to offset that risk somewhere else.
"You don't want to be doubling up on your risks by adding corporate bonds on top of the equity risk you already had, thinking you're putting defence assets into the portfolio.
"If you are looking for defence, government bonds are your best source of defence, particularly over a short-term time horizon."