Consulting firm tips SMSFs running out of steam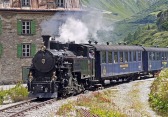 One financial services consulting firm believes data and anecdotal evidence suggest a significant slowdown in SMSF growth, and fears a new wave of "less scrupulous" market entrants.
A blog for Tria Investment Partners, released yesterday, said that while SMSFs have continued to grow in absolute terms, they are not growing as fast as the system on the whole.
"That is, they have given up market share to other segments," Tria said.
Tria also suggested there is sufficient anecdotal evidence to suggest a slowdown.
"Anecdotal evidence from multiple super funds points to a rapid increase in flows back from SMSFs in recent years, defying the conventional wisdom that a member lost to an SMSF was essentially lost forever," Tria said.
"These industry funds may not have got to zero net outflow to SMSFs just yet, but the scale of the net position is greatly reduced, especially when compared to the compounding size of the funds," Tria said.
Further, Tria notes a "supporting indicator consistent with the anecdotal evidence" is that for the last two years for which data is available rollovers into SMSFs fell by eight per cent, while rollovers out of SMSFs were up 43 per cent.
Tria concluded that a wave of dodgy operators may be on the horizon and looking to capitalise on SMSF investors.
"The next problem for the industry will be less scrupulous market entrants – those that have seen the growth in SMSFs and see it as a treasure trove to be plundered," Tria said.
Read more:
Global consulting firm points to super advice opportunity
ASIC initiates proceedings against Macquarie
SMSFs urged to rally against critical IPO changes