Will tensions threaten the world's economic recovery?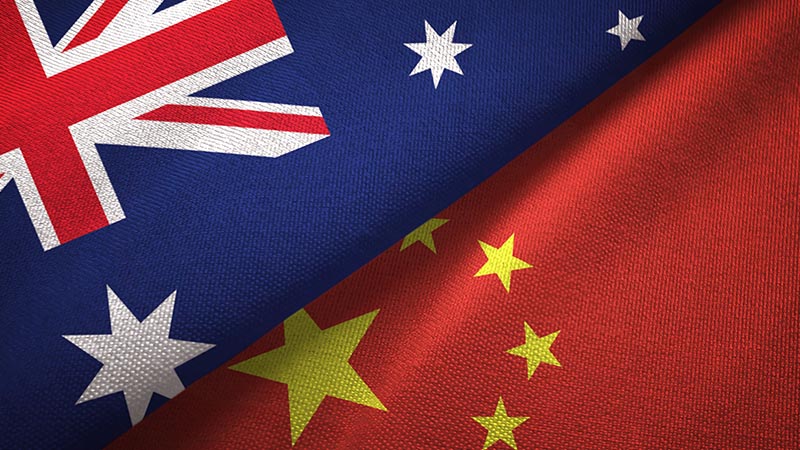 The fallout from the COVID-19 pandemic has led to a blame game, with Australia and its allies calling for an inquiry into the virus and the Chinese government responding with tariffs on international trade.
Following Prime Minister Scott Morrison's calls for an investigation into the start of COVID-19, the Chinese government has put pressure on Australia through a barley tariff as well as new inspection procedures over Australia's iron ore sent to China.
You're out of free articles for this month
To continue reading the rest of this article, please log in.
Create free account to get unlimited news articles and more!
The world's second-largest economy has also threatened Australia's agriculture sector, with Australia's largest exports in dairy and wine at risk.
China is also facing renewed tensions with the United States as the two largest economies renewed a war of words, despite only recently signing a free trade agreement.
Nikko Asset Management chief global strategist John Vail commented on the issue of the US–China trade dispute, noting "there are a multitude of factors that could further harm US-China relations".
"The markets are not particularly concerned about such as they believe Trump will not extend measures that would cause great harm before the election six months from now," Mr Vail said.
The asset manager also noted China's willingness to take on the West over COVID-19.
"China also seems willing to accept increased pressure by the US, and even by much of the western world, without major reprisals, except that it seems to be using trade restrictions as a method for punishing Australia for its desire for an independent inquiry into the virus's origins and restrictions on China's 5G equipment," Mr Vail said.
However, Mr Vail does not believe tension will stop the economic recovery, stating it will likely be a Nike swoosh-shaped recovery.
"A checkmark/swoosh type of recovery is likely, but the right tail is unlikely to be a straight line, with the late 3Q being the maximum acceleration period, and a bit slower or choppy afterwards," Mr Vail said.
"Inflation will be very hard to measure, with many prices rising sharply in order to compensate for social distancing. Air travel and restaurants will likely be much more as luxuries for many.
"Industry consolidations will likely occur globally and government involvement in economies will remain very large, especially in the national security/supply chain aspects as well as financing of struggling industries."