Investors should buy when fear peaks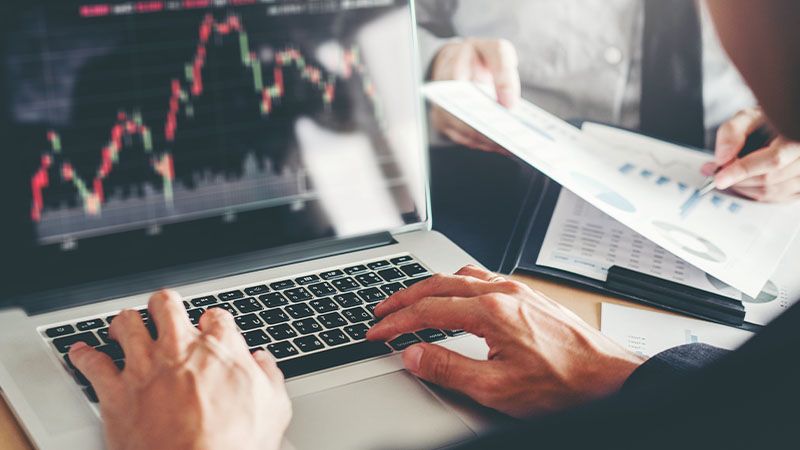 The economic downturn is likely to keep scaring investors, but any signs the bad news is lessening should be a signal for investors to buy again, according to an investment research firm.
With alarming headlines and predictions of more difficulties ahead scaring investors and crashing global markets, Research Affiliates has said the panic will reveal some bargains.
You're out of free articles for this month
To continue reading the rest of this article, please log in.
Create free account to get unlimited news articles and more!
Research Affiliates founder and chairman Rob Arnott said disciplined investors would be ready to buy equities when global panic peaks.
"It will be hard to be perfectly right on the turning point, but don't wait for the good news; just wait until the pattern of bad news lets up," Mr Arnott said.
"The window of opportunity as always will be short but highly rewarding for investors over the longer term.
"Stock markets will begin to recover long before the pandemic is on the wane. The strongest bull markets are not built on a foundation of good news, but on diminishing bad news."
Mr Arnott noted that many businesses will "go bust" amid the panic as investors hoard cash and government bonds — the capital markets' equivalent of toilet paper — but there will be a recovery.
"Fast-forward the clock five years and the many surviving businesses will be faring well, some will be making record profits, and some will have the benefit of fewer competitors," he said.
"On top of that, some industries will have fewer zombie or heavily indebted companies, and that can only be a good thing."
Research Affiliates believes both the Australian and the US equity markets will recover and reach higher levels over the longer term, which will reward investors.
According to Mr Arnott, Research Affiliates sees value more in the Australian market due to the absence of "highly inflated" technology stocks and the greater representation of value equities.
"Over the next 10 years, we expect Australia to do much better and outperform the US equities by around 6 per cent a year in real terms," Mr Arnott said.
"While the Australian market has underperformed the US over the past decade, with big miners and banks capping returns, compared to the US market's heavy exposure to technology stocks, that situation will now likely reverse.
"The fall in the Australian dollar will also help to cushion the fall for big miners over the shorter term and therefore support the overall market.
"While a lower local dollar isn't good for importers, the fact that Australians are being forced to stay at home, and cancel travel plans and likely import a lot less, will mean that the lower currency could hurt less than usual."