ESG passes coronavirus test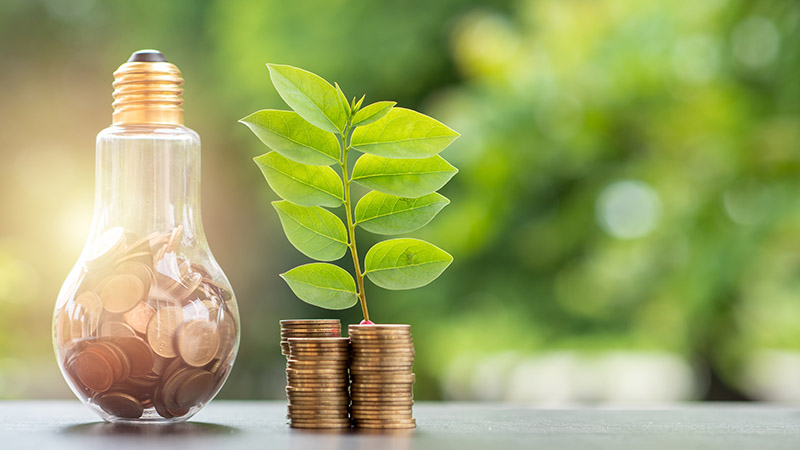 Despite the stigma of ESG investing leaving returns on the table, it has actually outperformed the market during volatile times, including the coronavirus pandemic, an industry expert has found.
In a conversation with sister title nestegg, BetaShares CEO Alex Vynokur explained how sustainable investing passed the coronavirus test, outperforming the market during a volatile period.
Already have an account? Sign in below:
While highlighting his concern for the health primarily and the welfare of investors, Mr Vynokur said: "If there is a silver lining in this, it is debunking the myth that ethical investing or ESG investing means you're leaving returns on the table.
"Both in the up market and on the downside scenario, those products are delivering liquidity, transparency and positive returns."
The ETF provider highlighted this by explaining how his two ethical ETFs are performing against their benchmarks.
Mr Vynokur explained: "FAIR over the past 12 months has outperformed the ASX 200 by 7.9 per cent and since the beginning of March has outperformed the ASZ 200 by 5.2 per cent. That is a significant outperformance.
"If you look at ETHI that has outperformed MSCI world by 13.3 per cent over the last 12 months, and also on the downside since the volatility kicked in, it has outperformed MSCI world by 2.5 per cent."
The BetaShares CEO believes that the product is offering more than just strong returns to members, but it is also proving to be easily accessible to members during a trying time.
"The wonderful thing about those products is that they have not only outperformed, but most importantly, they have been very liquid. So, investors have benefited from the liquidity and transparency of those funds," Mr Vynokur said.
Finally, Mr Vynokur praised investors who are showing restraint during a difficult time as investors in both ESG products are looking to do some good as well as see a return.
"We've seen investors have actually been fantastically disciplined and really staying true to the exercise of wealth accumulation. We have not seen panic selling or irrational behaviour. It has been really pleasing from our perspective," Mr Vynokur continued.
DeVere Group's founder and CEO, Nigel Green, reaffirmed Mr Vynokur's views, predicting ESG will skyrocket over the next 12 months.
The coronavirus pandemic will trigger a "skyward surge" in sustainable, responsible and impactful investing over the next 12 months for three key reasons.
"First, before the pandemic, research has revealed that investments that score well in terms of ESG credentials often outperform the market and have lower volatility over the long run," he said.
"Second, the coronavirus pandemic has underscored the vulnerability and fragility of societies and the planet.  
"Third, demographic shifts will support the trend. Millennials — those who were born in the time period ranging from the early 1980s to the mid-1990s and early 2000s — cite ESG investing as their top priority when considering investment opportunities."