Sydney retains top 10 spot in global real estate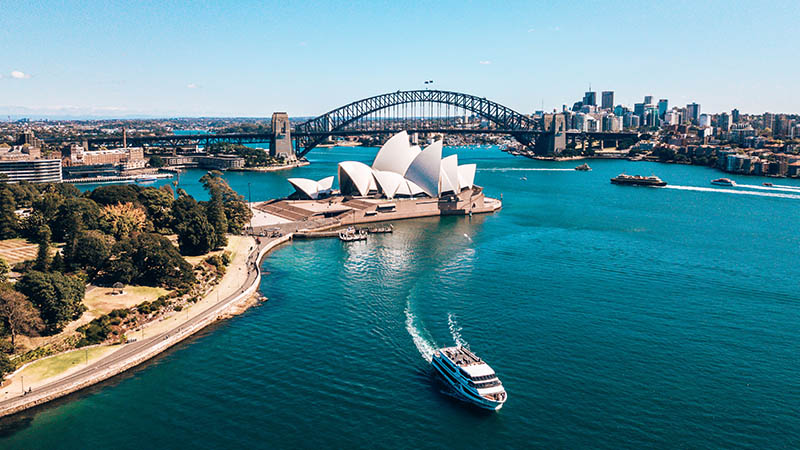 Australia's major commercial real estate markets have fallen in value over the past year, but Sydney still remains in the top 10 globally in terms of investor demand, according to global real estate investment manager Heitman.
The group's annual real estate market rankings, which rate commercial real estate markets based on factors such as tenant, owner and consumer demand, revealed that Sydney was in 10th place behind London, New York, Singapore and a number of European cities including Frankfurt and Amsterdam.
Already have an account? Sign in below:
Melbourne was ranked 19th, which signified a fall for both cities from last year's rankings.
Heitman's senior managing director public real estate securities, John White, said this year had seen more European cities enter the top 10 due to economic opportunities deriving from Brexit, while Australian and Chinese cities had dropped in the rankings partly because environmental sustainability had been included as a factor for the first time.
"There were no changes to the composition of the cities included in our screening from last year's rankings. However, there have been some significant positioning changes, partially resulting from relative economic developments, spillover impacts from Brexit and an increased focus on sustainability in this year's market update," Mr White said.
"New to this year's ranking, we have also incorporated longer-term sustainability factors into our research to gain a better sense of how cities are adapting to a changing climate."
The top five ranked markets in the world were London, New York, Singapore, Paris and Tokyo, with the top two markets remaining unchanged from last year, while Singapore moved up the rankings and Tokyo fell.
Heitman senior managing director and head of global real estate securities Jerry Ehlinger said the rankings reflected which cities were most suitable for inclusion in the asset manager's "Prime" strategy, which aimed to give investors exposure to the world's most in-demand real estate markets.
"Our Prime strategy's hypothesis is that prime real estate markets around the globe are select in number and characterised by strong demand from tenants, owners and consumers," Mr Ehlinger said.
"These gateway markets tend to be supply-constrained both by high land costs and difficult permitting and planning regimes. 
"As a result, prime real estate assets in these markets are consistently in high demand from investor capital from across the globe due to locational advantage, prestige, attractive leases to credit tenants, stable income, stable or increasing value, but can also be difficult to access through direct investment."