Suburb 'prestige' not indicative of property price growth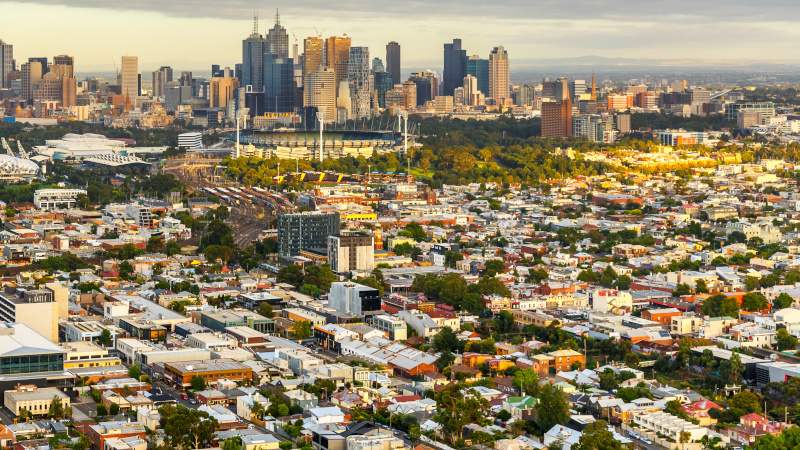 New data from Domain showed that property price growth is not one-size-fits-all, with prestigious suburbs and cheaper areas recording varied growth across Australia.
According to the report, price trends vary significantly between expensive and affordable suburbs depending on the locality, highlighting the fact that Australia holds many distinct property markets, each with its own growth trends.
You're out of free articles for this month
To continue reading the rest of this article, please log in.
Create free account to get unlimited news articles and more!
The study examined the median house and unit price changes in suburbs between 2014 and 2019.
Key findings from the report showed that, in Perth and Adelaide, the most expensive suburbs generally saw stronger price growth over the last five years, whereas in Melbourne, the less expensive suburbs saw the most growth.
The report also revealed that in Sydney, the growth in house prices was most pronounced at both ends of the spectrum — in both the least and most expensive suburbs.
However, there was no discernible pattern found for Queensland suburbs.
Sydney
In the Sydney market, both the cheapest and many of the most expensive suburbs experienced greater price growth than the mid-priced suburbs, with this trend true of both house and unit prices.
Domain suggested that growth seen in the least expensive suburbs of the NSW capital may have been influenced by buyers searching for affordable housing, as the city experienced significant price growth between 2012 and 2017.
Meanwhile, properties in higher-tier suburbs saw growth well above the typical increase of 30 to 40 per cent, with Vaucluse experiencing a 77 per cent hike in house prices, and Mosman seeing growth of 54 per cent.
Melbourne
The Victorian capital saw a clear trend of the less expensive suburbs outpacing property price growth than those of more "prestigious" suburbs over the last five years.
For example, in Toorak, where the median house price was $2.56 million in 2014, house prices grew by 10 per cent by 2019, whereas in Melton South, where the median house price in 2014 was $240,000, prices increased by 71 per cent.
While the trend was quite clear between median suburb price and house price growth in the last five years in Melbourne, there were some clear outliers.
For example, the coastal suburb of Hampton — which had a median price of $1.150 million in 2014 — saw prices rise by 57 per cent over five years, whereas Kew, in Melbourne's inner-east, had a median house price of $1.696 million in 2014 and saw prices grow by only 1 per cent. 
Units in Melbourne experienced a similar trend to that of houses.
South-east Queensland
In the most populated suburbs of Queensland (south-east Queensland), the results showed a slight positive relationship between median house price in 2014 and hour price growth, although the same cannot be said for units.
Overall, however, there was no conclusive correlation between median house price and price growth recorded in the suburbs of this region.
Additionally, according to Domain, the relationship between median suburb price and price growth in the years between 2014 and 2019 recorded similar results to the 2009 to 2014 period.
Perth
Unlike cities on the east coast, prices in Perth peaked in 2014. 
Over the five years since then, the median house price has fallen by 14 per cent.
According to Domain, the most expensive suburbs in Perth generally held up better during the price downturn.
The Perth suburb with the largest price increase was the beachside suburb of Cottesloe, which had a median house price of $1.750 million in 2014 and then saw price growth of 26 per cent over the next five years to 2019.
In contrast, Perth's less expensive suburbs, which are mostly on the city's outskirts, have generally seen the largest price falls. These areas were hardest hit by the mining downturn, and are now recording higher levels of unemployment.
The Domain report states that the slowing economy after the mining boom has meant many people are behind on their mortgage repayments and has also left many households in negative equity. 
Notably, in the boom years of Perth's mining industry — which resulted in a boom for property prices between 2009 and 2014 — Perth's cheaper suburbs generally saw stronger price growth than expensive suburbs.
Adelaide
The South Australian capital recorded greater price growth in more expensive suburbs than in lower priced ones, a trend that has continued since 2009.
However, some outliers buck this trend. North Adelaide had a median price of $760,000 in 2014, which increased by 26 per cent in the five years to 2019. On the other hand, the suburb of Norwood, with a median price of $710,000 in 2014, only recorded an increase of 2 per cent.