Celebrating the winners of the 2022 SMSF Awards
SMSF Adviser has announced the winners of the SMSF Awards for 2022, which recognises the firms providing exceptional service to SMSF professionals and their clients.
The SMSF Awards, now in its ninth year, celebrates and acknowledges the companies going above and beyond for SMSF professionals and their clients.
You're out of free articles for this month
To continue reading the rest of this article, please log in.
Create free account to get unlimited news articles and more!
This particular set of awards is based solely on the experiences and insights of SMSF practitioners that use these services every day and were collated from a survey sent out to professionals.
Head of strategy for SMSF Adviser Richie Marriott said in the past year, SMSF professionals have navigated a raft of challenges, including disruptions caused by COVID and the auditor independence changes.
"SMSF service providers have played a critical role during this period in helping SMSF professionals to continue providing high-quality services to clients," said Mr Marriott.
"Congratulations to this year's winners and those highly commended for their outstanding dedication to improving the quality of services available in the SMSF industry. We'd also like to thank everyone who took part in this year's survey."
SMSF Adviser would like to congratulate this year's winners:
SMSF Award winners for 2022:
ADMINISTRATION PROVIDER: HEFFRON
Highly Commended: Aquila Super
2021 winner: Heffron
Four-time winner of this category, Heffron attributes the continued success of its SMSF administration services to improvements in technology and the expertise provided by its team of specialists.
Commenting on this year's win, Heffron managing director Meg Heffron thanked clients for their support in winning the award for a fourth year running.
"It's a great testament to our team but also the advisers, accountants and trustees we work with who help us keep improving what we do," said Ms Heffron.
Like many firms, Ms Heffron said Heffron has been fortunate enough to benefit from a great many advances in automation, data availability and technology in recent years.
"They've helped us support our clients with more timely information, useful insights and easy access to data in ways we could only dream about 10 years ago," she said.
"But still we hear that the part of our service that is most valued by our clients is the people at the end of the phone or email – the knowledge they have, the practical help they are able to give quickly and efficiently and the way in which they make SMSFs feel easy."
As genuine specialists in everything SMSF, Ms Heffron said the firm is lucky that it gets to work with thousands of accountants, advisers and trustees on their SMSF issues regardless of whether or not Heffron is the administrator for their fund.
"It means our administration clients benefit from experience way beyond just our own 4,500 funds," she said.
"When advisers comment that they don't really spend much time thinking about their clients' SMSF administration, we know we've helped. That's our goal."
SMSF DOCUMENT PROVIDER: ACIS
Highly Commended: LightYear Docs
2021 winner: Topdocs
The last decade has seen a seismic shift in the SMSF documentation space due to major market and legislative changes.
Acis chief executive and co-founder Matt Neibling explained that SMSF advisers and accountants are increasingly being put at risk by automated systems producing legal documents from templates without appropriate legal oversight.
"This is the polar opposite of the way we do things at Acis," said Mr Neibling.
"Our SMSF deeds are designed to operate in the real world. They've been developed by a national panel of industry experts, comprising specialist in-house and SMSF lawyers, administrators, accountants and financial planners. The panel brings to the table their collective expertise and understanding of the full SMSF sphere."
Mr Neibling said the specialist scrutiny of the Acis team ensures that any anomalies are identified early in the process and brought to the attention of its clients.
"We take on the risk, so our clients don't have to," he said.
AUDIT PROVIDER: ASF AUDITS
Highly Commended: Aquila Super
2021 winner: ASF Audits 
ASF Audits is the nine-time winner of the audit category and has been providing specialist SMSF audit services for 25 years.
ASF Audits managing director Richard Smith said the firm is incredibly grateful to have been selected to receive the award.
"We want to thank all our loyal clients who have supported us in winning the SMSF Audit Provider award for the ninth consecutive year," said Mr Smith.
"While the industry has faced new challenges over the last 12 months, we have focused on meeting our client's needs by providing the highest-quality SMSF audit service."
Mr Smith said the ability of ASF Audits to deliver consistency is testimony to its team's strength, unity and professionalism, who all deserve to share in this award.
"We are dedicated to bringing differentiated solutions to the market by driving innovation and concentrating on customer-facing solutions," he said.
"Developing intelligent solutions such as one-click audit technology ensures continued success for our clients and team. Connecting with client software from our audit dashboard provides a streamlined experience that commences with just one click."
ASF Audits is excited for the year ahead as it welcomes new clients, strengthens relationships with existing clients and releases the next generation of SMSF intelligent tools that provide the key to the future success of all its stakeholders.
ACTUARIAL CERTIFICATE PROVIDER: ACCURIUM
Highly Commended: Act2 Solutions
2021 winner: Act2 Solutions
This year's winner, Accurium, says it's easy to use online systems, value add CPD and system updates incorporating the most recent rule changes have all contributed to the success of its services. 
Accurium managing director Doug McBirnie said the firm is delighted to receive the award for Best Actuarial Certificate Provider in 2022 and appreciates the votes from clients.
"It is always nice to be recognised for our team's hard work and dedication in delivering excellent client service," said Mr McBirnie.
"Our easy-to-use online system saves time for SMSF practitioners requesting actuarial certificates and is integrated with a number of leading SMSF accounting platforms. Our latest system upgrades to facilitate the recent changes to the rules around claiming ECPI provide clients with greater flexibility to determine the best tax outcomes."
One of the key differentiators for Accurium, he said, is its value add SMSF CPD which is a great way to keep clients up to date with regulatory changes through the TechHub and CPD+.
"TechHub is available free for Accurium's actuarial certificates clients and provides at least 10 hours of accredited CPD each year through articles and webinars," he said.
"Recently over 3,800 clients attended our series of webinars with our platform partners on the ECPI changes. Last year saw us expand our education offering across different mediums and we are looking to step that up again this year."
SMSF SOFTWARE PROVIDER: BGL
Highly Commended: CLASS
2021 winner: CLASS
Commenting on its win this year, BGL Corporate Solutions said it was proud to receive the award for the software provider category for 2022.
Based on estimates provided by BGL, the software provider currently provides administration software to over 7,500 businesses servicing over 250,000 SMSFs.
"Our Simple Fund 360 software, released in 2014, uses sophisticated artificial intelligence-powered technologies for smart data capture, categorisation and review – simplifying the process of transaction processing for SMSFs and providing incredible efficiencies for clients," BGL stated.
"Simple Fund 360 integrates with BGL's CAS 360, Simple Invest 360 and many industry leading practice management solutions while providing integrated accounting workpapers, digital signing, 350 plus data feeds, registry integration, sophisticated portfolio reporting and BGL SmartDocs – BGL's award winning paper-to-data solution. And for the accountants, Simple Fund 360 includes a proper double entry general ledger."
INSURANCE PROVIDER: NOBLEOAK
Highly Commended: TAL
2021 winner: BT
For the winner of this year's award, NobleOak, SMSF holders are an important customer segment of its business.
NobleOak chief executive Anthony Brown said the company is proud to be recognised in the SMSF Awards this year.
"Holding life insurance in an SMSF has many potential benefits, including increased personal cash flow, the tax deductibility of the insurance premiums, and the flexibility to move the insurance out of an SMSF if needed, without having to cancel the cover," explained Mr Brown.
NobleOak offers a full suite of insurance products sold direct to customers, enabling customers to choose the right combination of covers for them without needing to purchase through a financial adviser. 
"NobleOak Premium Life Direct offers high levels of cover and great service, with up to $15 million cover of life cover and up to $5 million of total and permanent disability cover," said Mr Brown.
"All of our products are fully underwritten, meaning, we ask more questions up front to provide more certainty at claim time."
SMSF LENDER: LA TROBE FINANCIAL
Highly Commended: Macquarie
La Trobe Financial has been offering residential and commercial SMSF loans since 2009 as part of their diverse and inclusive product range, one of Australia's broadest in the sector. 
Commenting on La Trobe Financial's win for 2022, chief lending officer Cory Bannister explained that the company has carefully engineered its loan products, like all its products, to be user friendly, and has an experienced team standing by ready to assist.
"That is why aligning with a market leader in SMSF lending such as La Trobe Financial is very important, as it offers a robust and thorough lending process backed by a reputable organisation," said Mr Bannister.
The SMSF sector saw increased growth for the 2021 income year, a trend which La Trobe Financial expects will continue.
"We expect to see further increases as many Australians take greater self-interest in their investments, including superannuation where many may question if they couldn't do a better job," said Mr Bannister.
"This is particularly the case for millennials, who over the past three years have become the largest cohort of all age groups establishing SMSFs, accounting for almost 30 per cent of all new SMSFs established."
La Trobe Financial predicts there will be continued strong demand for SMSFs acquiring light industrial property as the e-commerce and data storage industries continue to grow, along with well-located middle and outer suburban commercial properties to support decentralisation of work spaces.
"For residential assets, with house values moderating combined with the current tight supply of available rental properties, we see the number of SMSFs investing in residential property increasing to capitalise on the healthy yield premiums and potential future capital growth," said Mr Bannister.
CASH AND TERM DEPOSITS: CBA
Highly Commended: Macquarie
2021 winner: Macquarie
Cash and term deposits play an important role in the investment and management of an SMSF, particularly in the current economic climate.
This year's winner, CBA, prides itself on the digital technology behind its cash and term deposit products, which gives users the flexibility to securely access, track and manage their money wherever they are. The major bank offers cash accounts with features and benefits which are tailored to the needs of SMSFs.
CASH AND TERM DEPOSIT PLATFORM PROVIDER: AUSTRALIAN MONEYMARKET 
Highly Commended: FIIG
2021 winner: Australian Money Market
Australian Moneymarket has taken out the award for Cash and Term Deposit Platform Provider for the seventh year in a row.
Commenting on the win, Australian Moneymarket managing director Stephen Jewell said the company is proud to be recognised for its commitment to providing an intuitive investment solution for SMSF professionals to better manage their client's cash holdings. 
"AMM would like to take the opportunity to thank those who supported us in voting for AMM as their preferred Cash & Term Deposit solution for the seventh consecutive year," stated Mr Jewell.
Mr Jewell said 2022 has proven to be a banner year within the business, spurred by the RBA increases to the cash rate, pushing the company's funds under administration above the $6.2 billion mark.
"As cash continues to come back in vogue as an asset class, we continue to work diligently to provide SMSF investors with a best-in-class brokerage experience for investing in cash," he said.
"For those who have not heard of us or viewed our online marketplace, we would certainly like the opportunity to demonstrate the functionality of the service and the cost and time savings that come with it."
ETF PROVIDER: BETASHARES
Highly Commended: Vanguard
2021 winner: VanEck
ETFs have gained significant popularity among Australian investors since they first launched on the ASX in 2001. Among SMSF Trustees, ETFs reached a significant level of adoption, reflecting a number of compelling advantages that ETFs offer.
Commenting on the win, BetaShares chief executive Alex Vynokur said BetaShares is proud to have been supporting the investment needs of SMSF investors for over 10 years, with SMSFs continuing to make up a key part of its customer base.
"We consistently see demand for ETFs in three key areas: a low cost, diversified core holding; an investment of choice to access global mega-trends and disruptive technology for growth exposures; and finally, a valuable tool for building diversified income streams, which can include dividends and franking credits from shares and hybrids," said Mr Vynokur.
Like many investors, SMSFs, he said, have had to navigate a challenging environment – rising interest rates, inflation, geopolitical uncertainty, and even war.
"Building a balanced portfolio has never been more important for SMSF trustees and BetaShares firmly believes that a well-diversified portfolio will help SMSF investors weather these storms," stated Mr Vynokur.
"With careful selection, SMSF investors can even be poised to act on attractive opportunities and further strengthen their portfolios, regardless of their unique and diverse investment goals."
FIXED INCOME PROVIDER: MACQUARIE 
Highly Commended: Vanguard
2021 winner: La Trobe Financial
In the past year, fixed income managers have faced one of the most challenging periods the industry has seen for many years, with a confluence of factors leading to higher interest rates and significant market volatility.
This year's winner, Macquarie, has managed to help protect capital and minimise drawdowns for clients by utilising its investment experience and staying focused on its investment philosophy.
Brett Lewthwaite, chief investment officer and global head of Macquarie fixed income at Macquarie Asset Management, said that despite the challenging environment, the outlook for fixed income is increasingly attractive with much more value on offer.
"A reflection of our commitment and success in achieving these outcomes for clients over many years is demonstrated by the performance of our flagship income fund, the Macquarie Income Opportunities Fund," said Mr Lewthwaite.
"Since inception, the fund has provided returns in excess of the benchmark over the long term and delivered an unbroken track record of regular income distributions to investors."
Mr Lewthwaite said that the investment managers at Macquarie recognise that they are responsible for managing the defensive portion of SMSF investors' portfolios.
"As such, our focus is on delivering consistent income, preserving capital and minimising drawdowns is crucial," he said.
"Going forward, we aim to continue to enhance our investment processes to deliver these outcomes and explore potential new investment solutions for our clients."
ADVICE PLATFORM PROVIDER: NETWEALTH
Highly Commended: Praemium
2021 winner: CommSec Adviser Services – AUSIEX
Wealth management platform Netwealth believes the success of its firm and the award this year reflect the efforts of its team in creating a platform that meets the evolving needs of financial advisers and investors. 
"The award also recognises many of the recent enhancements introduced over the last 12-15 months, including access to a suite of premium investment options, such as wholesale IM funds, Australian and international bonds, and foreign currency accounts," said the platform provider.
"These enhancements also include reporting improvements including the ability to benchmark against well-known indexes and to configure reporting outputs."
Netwealth has also introduced Professional Third Party access, which means clients can give read-only online access to their accountants and other professionals like stockbrokers to run reports and obtain annual tax statements. 
"Over the next 12 months, Netwealth has several exciting future enhancements, including a non-custodial administration service, that form part of our 'Whole of Wealth' strategy," the firm stated.
"Netwealth looks forward to helping advisers by providing a holistic SMSF service, allowing them to administer and report on a wide range of investments, and giving their clients a digital first experience with our client portal mobile app and optional Self-Super administration service."
AUSTRALIAN EQUITIES PROVIDER: MACQUARIE
Highly Commended: Ausbil
2021 winner: Ausbil
The Australian equities space has been a volatile environment in the past two years, with the economy impacted by the pandemic and global events.
This winner for this year, Macquarie, has adopted a well-researched systematic approach, with a focus on generating more consistent active returns within a robust, risk-controlled framework.
Commenting on the award, Scot Thompson, co-head of MAM systematic investments team, Macquarie Asset Management, said the team had delivered pleasing outcomes for advisers and investors across the market cap spectrum, ranging from its large-cap Macquarie Australian Shares Fund through to the Macquarie Australian Small Companies Fund and the Macquarie Australian Emerging Companies Fund.
"The past few years have been an unprecedented and highly volatile environment for Australian Equities, involving rapidly evolving risks and oscillating factor rotation as the economy navigated the pandemic and post-pandemic periods," noted Mr Thompson.
"Our investment process is designed specifically for the Australian equity market and incorporates over 25 years of Australian specific research taking into account the unique composition and behaviour of our market." 
Looking ahead, Mr Thompson said the team recognises the important role that effective risk management and depth of market knowledge will continue to play.
"As always, our disciplined research program will drive ongoing enhancement of our investment process as we aim to continue to deliver strong risk-adjusted results for our clients," he stated.
GLOBAL EQUITIES PROVIDER: VANGUARD
Highly Commended: BlackRock
2021 winner: Vanguard
Vanguard's products have long been an important tool for SMSF investors in diversifying their portfolios.
Vanguard head of investments, Asia-Pacific region, Duncan Burns said Vanguard is delighted to have been named Global Equities Fund Manager of the Year for the 2022 SMSF Awards.
"Vanguard's mission and motivation, day in and day out, is to give our clients the best chance of investment success," said Mr Burns.
"So, it means a lot to us to see our work recognised like this, both for our investment group and our broader Australian business, which now has over 800 employees who take pride in serving SMSF investors."
Mr Burns noted that recent market conditions have been challenging, particularly for SMSFs, but that it was encouraging to see investors using products like Vanguard equity ETFs to diversify their portfolios and remain invested despite the volatility.
"With a growing population of younger investors establishing SMSFs and citing a desire to have greater control over their investments, we're also pleased to see our ETFs and funds fulfilling these needs," he said.
"We are proud that all Vanguard products, including our equity ETFs and funds, are responsibly designed to have enduring investment merit. This award spurs us on to achieve even more for SMSF investors in the years ahead."
As the largest provider of ETFs to SMSF investors, Mr Burns said Vanguard would continue to evolve and expand its product offerings to ensure its clients "can invest according to their goals and values via low-cost, high-quality investments".
EDUCATION PROVIDER: HEFFRON
Highly Commended: Accurium
2021 winner: Accurium
The winner of this year's education provider award, Heffron, has been sharing its "passion for everything SMSF" for nearly 25 years, with its enthusiasm for education growing stronger every year.
Heffron managing director Meg Heffron said education has always been part of the Heffron DNA.
"No one could be more pleased and grateful than our team to have that recognised with the SMSF Adviser Education Provider 2022 award," she said.
When it comes to superannuation and tax strategies that help clients take better care of their nest egg in retirement, Ms Heffron said she believes SMSFs have led the innovation charge across the superannuation industry as a whole.
"Strategies that are routine in all types of super funds today were often new and exotic back when we first started working with SMSF professionals in the 1990s. Back then, even starting a pension was novel!" she said.
"I'd like to think that firms like ours have played a small part in making that happen by supporting advisers and accountants to confidently explore new ways of helping clients."
Ms Heffron said the firm looks forward to doing this for many years to come.
"Thank you to all our clients who have encouraged us to do so with this award," she said.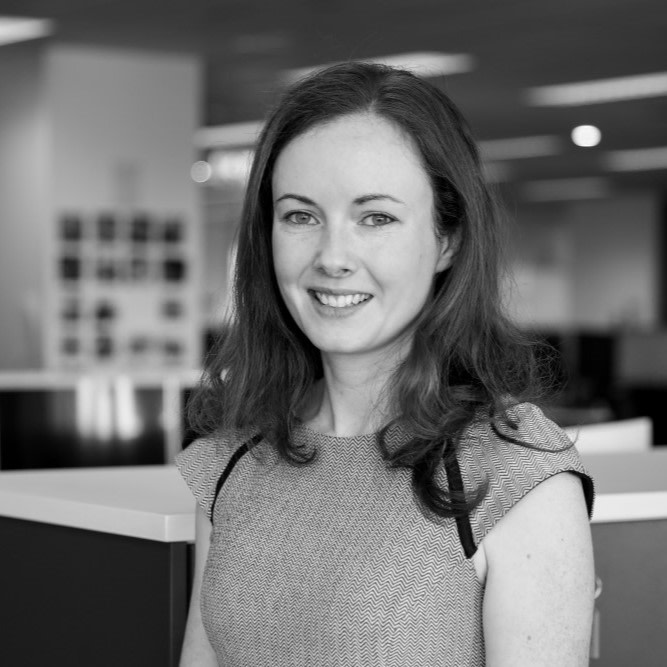 Miranda Brownlee is the deputy editor of SMSF Adviser, which is the leading source of news, strategy and educational content for professionals working in the SMSF sector.
Since joining the team in 2014, Miranda has been responsible for breaking some of the biggest superannuation stories in Australia, and has reported extensively on technical strategy and legislative updates.
Miranda also has broad business and financial services reporting experience, having written for titles including Investor Daily, ifa and Accountants Daily.