ESGs: A new kind of investment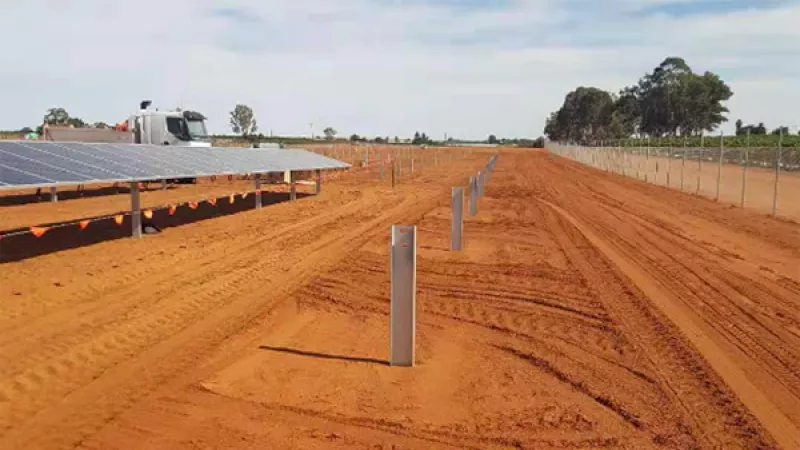 Promoted by Australian Solar Investments.
Environmental, Social and Governance; an important measure for investors, is permeating throughout business. Keep reading to learn why ESG integration is on the rise.
Investors, financial advisers, and stakeholders now scrutinise how responsible companies are with preserving nature, choosing sustainable materials and turning a profit. The expectation is that everyone needs to do their bit to be kinder to nature and the community. And investors are ready to put their money where their mouth is. Australians are among the most active ESG investors in the world. As responsible investing increases in importance and popularity, Australia's superannuation funds are cementing their position as leaders in ESG.
We love that its encouraging companies such as superannuation funds, car companies, electricity companies, oil companies and manufacturers to change or diversify to meet consumer's expectations and secure their longevity.
We are witnessing a shift in power. Investors are screening companies to invest in, (obligated even) with a social conscious measuring stick.
ESG companies are by no means a charitable investment. ESG companies are just reaching the proverbial 'tipping point' where we are seeing strong evidence that companies feel supported by socially conscious investors to do the right thing.
According to investors, commercial companies taking up the challenge of being ESG compliant include Amazon, Apple, Microsoft, Hasbro, The Home Depot, CBRE Group, Proctor & Gamble.
In an industry update from Canaccord Genuity (Australia) Limited, February 2020, when it comes to investing, ESG's are becoming an increasingly important factor.
The shift towards ESG: social awareness is upon us.
Outside of investment, taxpayers support city councils to pilot projects such as trialing compost bins, investing in beehives, community gardens and installing solar panels and lights on public buildings.
Individually, many of us are all trying to make a difference in one way or another from recycling and abandoning single waste plastic bags and coffee cups. We are either attending protests to acknowledge that climate change is real, or demanding change from our Federal Government.
Mainly we love seeing community and corporates come together. This was especially humbling to observe in the recent fire crisis where many companies donated to services and charities that assist people, animals, and communities affected by the recent fires. They also encouraged their customers to give generously. This was and is a real display of what Australian consumers and investors want to be a part of the future.
Environmental and social standards have gone from nice to have, to kind of expected. Governance reporting reflects this and seems to be driven by internal leadership before regulatory requirements are in place and again, understanding its target market.
Australian Solar Investments is ESG conscious!
Not only is Australian Solar Investments a highly rated ESG, but it is also a cleantech company. It is a fund that raises money to build small scale solar farms in Australia. Using sustainable resources and the latest high-tech solar panels we think solar is formidable. Paired with its expertise and governance it is a fund to watch and an opportunity designed for SMSF investors.
Our first solar farm, built by Suntech Japan is under development in Robinvale. For more information about our Robinvale project as well as others in the pipeline, check out our Invest page.
The first solar farm is under development in Robinvale. This is being built by Suntech (Japan) in Robinvale. 
To find out more about busting the myths on investing in ESGs and cleantechs register now for an upcoming Webinar.
To find out more about the opportunity for your clients to invest in Australian Solar Investments click now to read our prospectus.
---
Warren Murphy, Chairman, Australian Solar Investments Ltd
Warren is a senior executive with over 20 years of experience in the energy and finance sectors. He has been a member of numerous investment committees and audit and compliance committees for public companies and for funds. He led the team that created Australia's largest renewable energy company, Infigen Energy (and its unlisted predecessor, Global Wind Partners) where he served as a director for over seven years. He has also served on a number of public company boards, both listed and unlisted, including Coogee Resources Limited and Sydney Gas Limited. He is currently a director of Carbonxt Group Ltd.