Can you integrate your SMSF advice into your client's wealth journey?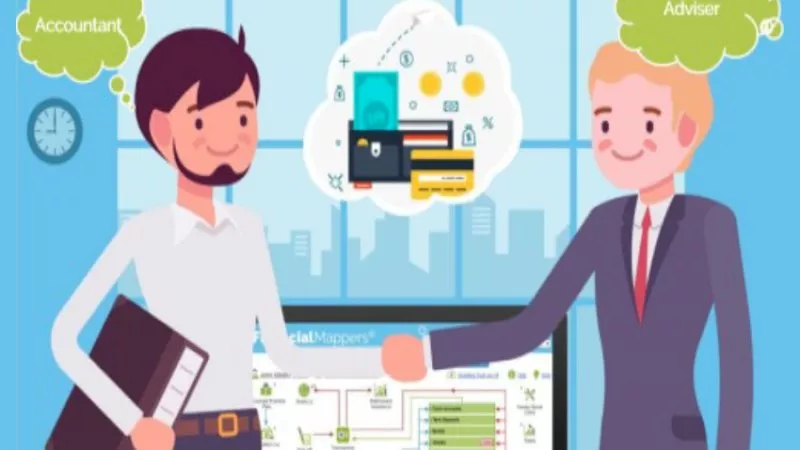 Promoted by Financial Mappers.
Integrated SMSF advice to clients allows members of a multi-disciplinary practice to share and work towards a common goal.  The SMSF need not be treated separately from the client's total finances.
SMSF, accountancy and financial advisory services, may be separate, but are often provided by multi-disciplinary practices or associates.  Progressive groups become long term mentors and confidantes across both business and personal affairs. SMSF is only one area of the total client and maybe best incorporated into the overall picture, not treated in isolation.  
New personal cash flow modelling software makes easy work of understanding and collaborating with the client and all team professionals.  It enables combining strategies to assist clients achieve their wealth creation and retirement goals.
You can now integrate your SMSF advice into the client's total plans.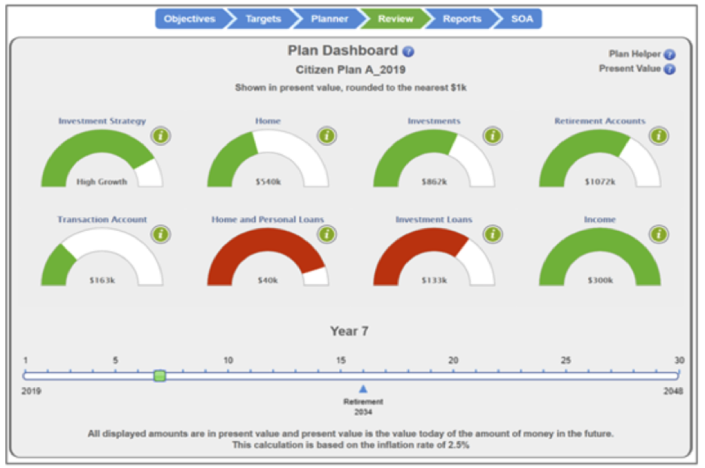 Collaboration between advisory experts
Each branch of financial advice requires a great deal of common information. 
Accountancy/taxation advice, business management advice, risk assessment, personal and family wealth advice, SMSF advice, and loan brokerage, all developed somewhat separately.  Software for each specialty has been the norm, leading to workplace duplication, delays and expense.
Cash flow modelling software has long been standard for business forecasting.  Now, personal cash flow modelling software presents every client facet dynamically interlinked.  For the accountancy trained, it works like a 100+ interlinked spreadsheets. Any single proposed alteration is immediately reflected in all other projections.  Not only that but reports and summaries on each part of personal finances, are generated. 
What if the client's data and short reports could be available and shared by all, for full and quick assessment of the client, now and in the future?
What if this includes the client's goals, his intentions and lifestyle choices, as they might change?
What if all consulting parties immediately knew assets and liabilities, together with income from all business, investment and personal sources?
What if you could model coordinated cash flows for savings, personal spending, insurance, debt repayment and taxation, including SMSF, property, and investments?
What if any scenario could be modelled by any of the experts, in front of the client, to demonstrate advanced strategies? 
A copy of the preliminary advice can be shared, remodeled and reshared between collaborating advisers.  Developing strategies for the client and his family is simplified, and the group can provide consistent recommendations.  Consideration of the total client and best interests is transparent.
Linking Financial Mappers to your existing CRMs should be relatively simple.  Live data feeds are not necessary for modelling once initial or current data has been entered. Each specialist can continue to utilize individual software for SMSF management, auditing or investment, while linking to Financial Mappers for cash flow modelling and client engagement. 
Investment Strategy Document for SMSF
The Investment Strategy Document could be a meaningful working document and not just a simple one-pager to satisfy ASIC.  
In the SMSF Adviser article, "Investment strategy documentation poor among SMSFs", the role of the Investment Strategy Document is discussed.  There seems to be benefits in providing your client with long-term investment strategies, in addition to meeting regulations.
According to the SMSF Adviser article, "ATO contacts SMSF auditors over concentration risk concerns" the ATO is now seeking action where fund asset allocation is highly concentrated such as in an investment property.  
The ATO says strategies should consider the needs and circumstances of the fund's members; how long it would take to repay any relevant loans; the fund's ability to repay loans in the event of unexpected events; and how members retirement would ultimately be funded by the property investment.
Property disposal in the drawdown phase, can now be planned, even before the purchase is made.
With Financial Mappers dynamic cash flow modelling software, answers to all these questions is obvious.  Having a concentrated property investment within an SMSF may be perfectly valid if investments and cash flows held outside the SMSF are fully considered in the overall picture.  
SOA preparation
Statements of Advice are often outsourced – at a cost. 
Why not prepare the SOA, using the inbuilt report writer features within Financial Mappers?  
The FPA has flagged that the traditional 100-page SOA for client presentation must change, being both unaffordable and often incomprehensible to the client.
One major project for the FPA Congress 2019 will be how to utilize technology while satisfying regulatory requirements to create a digital SOA.  Financial Mappers is one of a small group of Fintech's who have been invited to contribute to the development of a White Paper.
Financial Mappers already has the solution for advisers to quickly generate and share affordable, SOA's.  
At the FPA Congress, Financial Mappers will demonstrate, our beta version of a digital SOA, with multi-media features.
This will shortly be launched, and we welcome feedback.
Come and visit Financial Mappers at our FPA Congress 2019 stand.
Engagement of future clients
The FPA says the future of a viable advisory business lies not only in reducing costs, but in improving client knowledge and communication.  Nurturing relationships with the next generation of your long-term clients is essential.
Research indicates the younger generation want connection with trusted advisers, online access, and some involvement and understanding of the process. 
High net wealth clients, with an SMSF, are more likely to be tech-savvy and often want to be part of the planning process.
For additional information, see the SMSF Adviser article "SMSF cash flow modelling gives the numbers you need for the best decisions".
Financial Mappers' usability and client's connectivity is the pathway to the future for advisory practices.
To find out more about Financial Mappers, follow the link.