Current climate calls for renewed focus on client engagement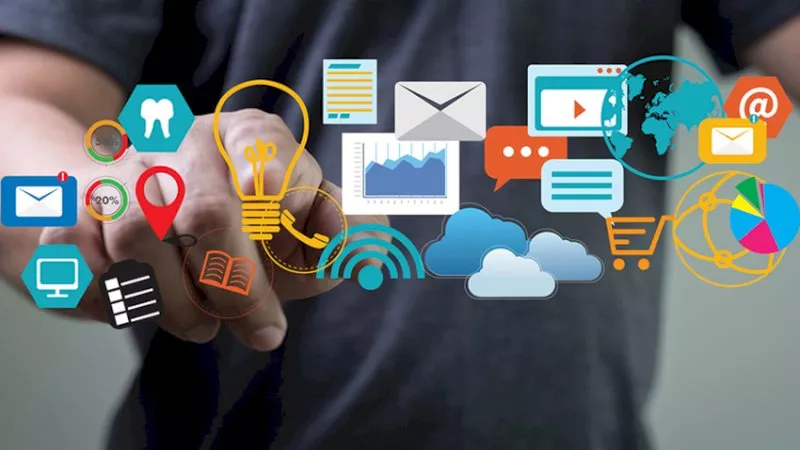 Promoted by Advant.
Given the current crisis of confidence within the industry, now more than ever you need to position yourself as a trusted adviser and source of information using effective client communication.
As financial advisers you have spent years developing the technical skills and expertise to help deliver high quality outcomes for your clients. What's sometimes harder is finding the time and the resources to foster and maintain these relationships.
Your clients are your most valuable assets both in terms of ongoing value and referrals. Word of mouth is one of the most powerful tools you have to build your business, meaning you need to develop and maintain a strong relationship with your current clients and communicate regularly enough with them to ensure that they feel that you have their back at all times.
The value of advice
This is particularly important at the present moment. Given the current crisis of confidence in the financial services industry, now more than ever you need to position yourself as a trusted source of information.
In times gone by it was enough to get by with the odd phone call and regular review. Nowadays, you really need to be making more regular touchpoints with your clients and engaging them in different ways to keep them abreast of the issues that have the potential to impact their financial objectives.
Of course it's one thing to recognize the need to reach out to your clients and another thing to find the time.  
Who has the time?
Between the day to day running of your practice, countless meetings with clients, and trying to maintain a good work-life balance, client communication can often fall off the radar. This is completely understandable; we all have busy lives. The trick is to work smarter, not harder. Here are some tips to help you to quickly and effectively dial your client engagement up a notch.
Tips to assist
1. Content is king
When it comes to client engagement for financial advisers, content really is king. For best results, you need copy that positions you as the expert. Rather than simply sharing articles you've found online, you want content that looks like it's come from the horse's mouth. Most advisers don't have an in-house copy editor, nor do they have time or resources to generate/buy compliance approved one-off pieces. That's why increasingly, advisers are seeking out 'white-labelled' copy that they can brand as their own. Outsourcing can be a great option, but it needs to work for you. Before choosing a content provider you want to be sure that their material:
Matches your voice

Positions you as the expert but is still accessible for your readers

Is customizable (you might want to change the call to action, or give a more community focus to your articles)

Is branded as your own – this means integrating your branding, colours and logos seamlessly

Gives a sense of the personality of your practice.
It's also important to be responsive and timely with your approach to client communications. This is particularly important at the moment given recent market volatility and the increasing pace of legislative change.
2. Keep it topical
To be perceived as the expert you are, you want to be sending content to your clients that responds directly to contemporary trends and market events. For example, in the coming weeks the Federal Budget will be released. For most advisers, this presents a terrific touchpoint to present your expertise and opens opportunities for dialogue about how your clients will be impacted and how you can assist them.
3. Different content for different clients
A good communications strategy takes into consideration the differences in your client base. You might have very clued-in high net-worth clients that require frequent touchpoints with more in-depth content or 'mum and dad' investors who call for an approach involving more accessible content.
Even just taking into consideration that your clients may be at very different places in their financial lives is important.  The content that is relevant to and engages your retirees is quite different to the kind of content that will be appropriate for your younger clients desperately saving for a home deposit.
Segmenting your client list allows you to prepare a more targeted communications campaign.
4. Engage with your clients on their terms
Your approach needs to not only take into account what content is appropriate but the means of distribution. Perhaps you are one of the many advisers trying to lure younger clients meaning that social media, video and graphic content might be the best way to go (although the over 50 demographic is now the most rapidly growing segment to embrace Facebook!). Whatever it is, you need to be building relationships on their terms, and this means maintaining a presence where your clients are.
5. Make your life easier - use technology
There are some fantastic platforms and applications that can make maintaining your client communications much easier. Most applications offer a degree of integration that means that you can have a more seamless approach to client engagement, for example managing your client database, sending an email update and posting to your social media though one channel.
Where now?
Good communication is regular, effective and spans multiple avenues. At Advant Group we offer a platform that is a complete solution to your client communication needs, helping you foster and maintain great relationships. Our team of financial journalists generate new white-labelled content every month that automatically brings in your branding and company information. And with our Federal Budget snapshot just around the corner, now is the perfect time to sign up. 
Contact us now on 03 9416 0655 or This email address is being protected from spambots. You need JavaScript enabled to view it. to arrange a free, no obligation demo or just to have a chat. We're always here to help.