Prepare for EOFY 'peak' rush period, practitioners told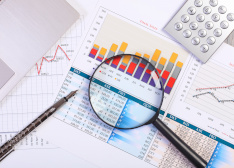 Small businesses are being urged to get their books in order now to avoid the annual end of financial year (EOFY) rush, with requests for tax accountants set to peak on 25 June.
Based on requests for financial service experts in the months leading up to the EOFY deadline, research conducted by Oneflare revealed a 199 per cent increase in job postings for tax accountants between 2014 and 2015, with 2016 on the way to eclipsing this growth.
Already have an account? Sign in below:
Despite the demand, however, the median cost of hiring a tax accountant decreased by over 20 per cent, costing an average of $110 in 2015 compared with $139 in the previous year.
Oneflare CEO Adam Dong said that a staggering number of people and businesses are leaving it until the last minute to get financial guidance for tax time.
"Although many businesses work with bookkeepers or accountants on a monthly basis, it is clear there's still a strong need for individuals to connect with experts who can support them with tight turnarounds on tax lodgements.
"Last year, 94 per cent of requests for tax support throughout the May and June period were lodged just five days before the official EOFY," he said.
"Oneflare is all about helping Australians get things done, so we expect to see a spike in the coming weeks as people look to get organised before 30 June. And while our network of brilliant number crunchers and advisers will always be there to help, now is definitely a good time to get started and beat the bottle-neck rush."
Read more: 
Lawyer flags areas increasingly targeted by ATO
Mid-tier firm gives last-minute tax tips ahead of 30 June