Strategy
Up-to-date, specialised strategy is core component of an SMSF professional's arsenal. SMSF Adviser analyses and interprets regulatory and legislative changes to ensure the SMSF sector is kept informed on the tips, tools and best practice for serving SMSF trustees.
Latest Strategy
Shelley Banton
With extensive changes in the SMSF sector, the need for an auditor to be pedantic has never been greater.
Which political party will deliver better outcomes on superannuation policy?
SUBSCRIBE TO THE

SMSF ADVISER BULLETIN
Get the latest news and opinions delivered to your inbox each morning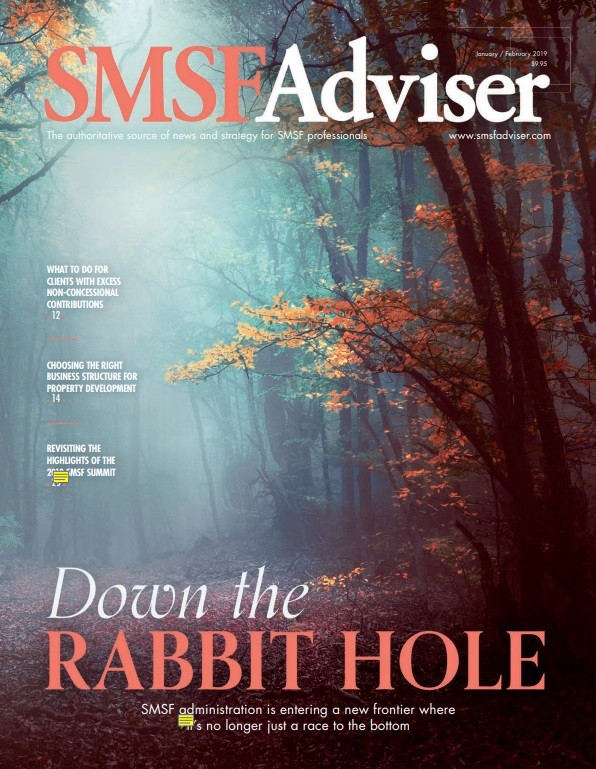 In this month's issue:
Time wrap
The tech bull run
From hobby to passion
Golden Years
An untimely reminder
Why change is so difficult
Key Strategies for equalising super