BGL adds company tax return to 360 suite 
The feature will allow clients to electronically prepare and lodge the return, the firm says.
BGL Corporate Solutions has added electronic lodgement of company tax returns to its Simple Invest 360 software. 
Already have an account? Sign in below:
BGL managing director Ron Lesh said it was an industry first and the feature supported the 2022 annual tax return and associated schedules, which were populated automatically by Simple Invest 360's CGT engine.
"With the ATO's approval, BGL clients can now prepare and electronically lodge the 2022 company tax return in Simple Invest 360, streamlining their compliance workflow," he said.
The update also provided automatically generated reports such as a declaration of dividends, dividends paid minute report, a director's report, and a dividend statement. BGL said clients previously had to manually create these supporting documents in Microsoft Excel or Word. 
Simple Invest 360 product manager Andrew Paszko said: "Simple Invest 360 is in a class of its own, offering investment reporting, CGT tracking, shareholder register, dividend payment, full set of financials, accounting workpapers and now electronic lodgement of the company tax return all in one user-friendly software." 
The Simple Invest 360 product aimed to provide an end-to-end investment portfolio management system for companies, individuals and trusts, BGL said, with this release adding to its capability. 
The software also integrates with BGL's CAS 360 and Simple Fund 360 systems. 
Founded in 1983, BGL Corporate Solutions started with only two employees and has grown to become one of the largest developers of compliance software in the world, with more than 180 employees globally. 
BGL provides cloud-based company compliance management, SMSF, and portfolio administration software to over 8,000 businesses in 15 countries, with clients ranging from major accounting and law firms to financial planners and individual SMSF trustees.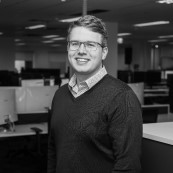 Josh Needs is a journalist at Accountants Daily and SMSF Adviser, which are the leading sources of news, strategy, and educational content for professionals in the accounting and SMSF sectors.
Josh studied journalism at the University of NSW and previously wrote news, feature articles and video reviews for Unsealed 4x4, a specialist offroad motoring website. Since joining the Momentum Media Team in 2022, Josh has written for Accountants Daily and SMSF Adviser.
You can email Josh on: [email protected]