Know how to handle a successful scam, trustees told
An increase in fraudulent activity means that SMSFs must be aware of the steps to take, says Heffron specialist.
An increase in SMSF scams means trustees must be aware of what to do if they are caught out, according to Heffron's head of SMSF technical and education services Lyn Formica.
Already have an account? Sign in below:
"Unfortunately it is becoming all too common these days to hear of SMSF trustees who've been scammed," said Ms Formica.
"Maybe they've been tricked into buying fraudulent crypto assets or that investment promising extraordinary returns did in fact turn out to be too good to be true." 
Ms Formica said an SMSF trustee needed to record the loss of finances to the scam when it was discovered and why it was clear they would be unable to recover any monies from it. 
If a fund member was drawing a retirement phase pension, they would be eligible for a debit to their transfer balance account, but only if someone was convicted of an offence in relation to the fraud. 
The debit had to be reported to the ATO, this should be done by the SMSF fund member lodging the transfer balance event notification. 
The auditor of the SMSF fund would also require evidence that the trustee had been scammed when it came time to review the fund's financial statements. 
Possible forms of evidence could include: 
Any available information in relation to the purported investment/transaction
Evidence the trustee had reported the scam to the relevant authorities, for example, local police, Scamwatch or ASIC
If applicable, evidence of the scammer being on MoneySmart's list of companies to avoid
Without evidence that the fund had been victim to a scam, the auditor could be concerned or conclude that members had instead withdrawn money from the fund for their own purposes before meeting a condition of release, according to Ms Formica. 
For further information about scams or to report one visit scamwatch.gov.au.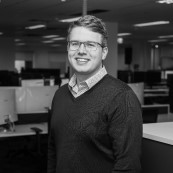 Josh Needs is a journalist at Accountants Daily and SMSF Adviser, which are the leading sources of news, strategy, and educational content for professionals in the accounting and SMSF sectors.
Josh studied journalism at the University of NSW and previously wrote news, feature articles and video reviews for Unsealed 4x4, a specialist offroad motoring website. Since joining the Momentum Media Team in 2022, Josh has written for Accountants Daily and SMSF Adviser.
You can email Josh on: [email protected]