Auditor Proud Day toasts the profession with tea and cupcakes
It's a time to reflect on the challenges and embrace a pivotal role in sustainability, say leaders.
Auditors everywhere today will be toasting their place in the financial universe and contemplating challenges facing the profession, especially attracting entrants and their expanding role in the rise of environmental, social, and governance (ESG) reporting.
This year's Auditor Proud day celebrates the pivotal role the profession plays in sustainability, says Chartered Accountants Australia & New Zealand (CA ANZ), with auditors uniquely qualified thanks to their "depth, skills, and training" and experience "working together with multi-disciplinary teams".
"There is a once-in-a-generation opportunity for audit firms to put down a marker and make sustainability assurance their domain," said CA ANZ CEO Ainslie Van Onselen.
Auditor Proud day, which began a few years ago in the US and has gone global, is also a time for auditors to show solidarity and share their stories on social media using #AuditorProud, says CA ANZ.
One firm that needed no second bidding was the National Audits Group, an audit-only firm which handles external, internal, and SMSF audits.
"We put a great importance on celebrating as a team," said associate director Gansen Pappiah. "In the lead up to Auditor Proud Day we sat down with our team members to find out what makes them auditor proud and why they value being an auditor.
"We find this is an insightful process to learn about the values instilled amongst the team and the contributions they feel they make on a daily basis. On the day the teams will get together in each of the offices for a morning tea."
Tea and cakes are also on the cards at the Queensland Audit Office, which has marked the day for the past three years.
"As soon as we heard about the day we embraced it as an opportunity to pause and reflect on our role and profession and to thank our people," a spokesperson for the office said.
"We have a morning tea planned with staff, including some cupcakes with this year's tagline of #DifferenceMakers and our vision of #BetterPublicServices. At the event, we will air a video montage of our favourite photos from the past year, such as travel to client sites, industry presentations and other highlights."
The deputy chair of the International Auditing and Assurance Standards Board (IAASB), Hong Kong-based Len Jui, will mark the day but was a little self-conscious about his sober, reflective plans.
"I'll spend a day focusing on the standards involved in promoting audit quality, making sure that the standards have been addressing public input and the regulator's comments to make sure the standards will improve audit quality and drive better auditor behaviour.
"That's the focus of my day. I'm sorry, it's kind of boring."
Mr Jui, who works for KPMG, helps set global standards for the profession in his role at the IAASB and also chairs the CPA Australia Centre of Excellence for External Reporting.
He said reflection on their job was crucial for auditors, who had a tendency to forget their public interest role and focus instead on their clients.
"On Auditor Proud Day my message has always been auditors need to look at themselves," he said. "Make sure they exercise professional due care and follow the public interest mandate that's placed on the profession."
He said the theme of this year's day — sustainability — was timely with the increasing focus on ESG and the credibility of environmental claims.
"Investors and the public are looking for companies to be more responsible in addressing some of the ESG issues," Mr Jui said. "As an auditor in a public interest capacity, we are in a role to make sure ESG information reflects the true and fair presentation of how companies are dealing with the ESG matters."
The head of accounting at RMIT, Robyn Moroney, said more and more was being asked of auditors but they would embrace the challenge of assuring ESG and more.
"I think the profession are open and willing to take on all different kinds of tasks," Ms Moroney said. "Some partners that I've spoken to believe that it can do all kinds of different types of audits, or provide all different kinds of assurance services across all different areas."
She said broadening the audit role would help make it more attractive.
"I think that the junior staff coming in to firms — and this is across all professions, it's not just in audit — want something different from their careers.
"By looking at different kinds of assurance it's a way to actually encourage and attract different kinds of people to the profession as a fantastic, exciting and wonderful opportunity."
"It's really important that we account for and assure those claims made by companies in a way that holds them to account but also that they've been allowed to make claims of achievements that aren't actually valid."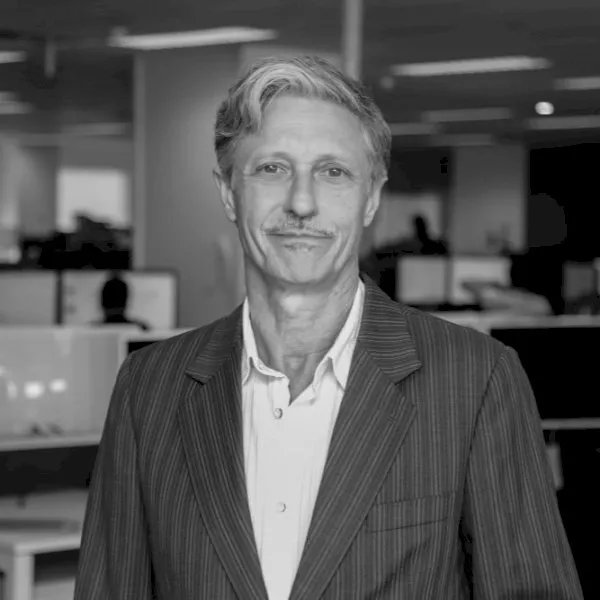 Philip King is editor of Accountants Daily and SMSF Adviser, the leading sources of news, insight, and educational content for professionals in the accounting and SMSF sectors.
Philip joined the titles in March 2022 and brings extensive experience from a variety of roles at The Australian national broadsheet daily, most recently as motoring editor. His background also takes in spells on diverse consumer and trade magazines.