BGL offers company secretary induction course
The free training supplies participants with an understanding of core duties and legal responsibilities, says the firm.
BGL Corporate Solutions is offering a free online company secretary course for accountants and others unfamiliar with the role.
Managing director of BGL Ron Lesh said he was pleased the firm was able to supply the education tool. 
"We're excited to offer this free live training course to help those new to a company secretary role find their feet in a complex and ever-changing compliance landscape," said Mr Lesh. 
"BGL has over 30 years of experience in the corporate compliance space and has developed this course to share its knowledge and expertise with the community and help pave the way for the next generation of company secretaries and administrators." 
The firm said that the course — Company Secretary 101: A Beginner's Guide — would be useful for new ASIC registered agents, accountants, and administrators or those wanting to refresh their skills. 
The course aimed to provide participants with an understanding of the core duties, legal responsibilities, tasks and activities of a company secretary and will provide attendees with two CPD hours. 
Head of CAS 360 at BGL Warren Renden said the course could also help participants better understand the software. 
"We developed CAS 360 to be the complete tool for managing company compliance requirements," he said. 
"This new training course will give participants an overview of company secretary duties, so they may better grasp their roles and responsibilities." 
BGL said the role of a company secretary was essential in monitoring and governing how a business operated and ensuring it remained compliant with corporate law.
The position involves maintaining a registered office and reporting any changes for the company to ASIC and because of its critical nature a company's secretary could be subject to several legal obligations and duties. 
Founded in 1983, BGL Corporate Solutions started with only two employees and has grown to become one of the largest developers of compliance software in the world, with more than 180 employees globally. 
BGL provides cloud-based company compliance management, SMSF and portfolio administration software to over 8,000 businesses in 15 countries. 
BGL's clients range from major accounting and law firms to financial planners, as well as individual SMSF trustees.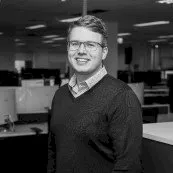 Josh Needs is a journalist at Accountants Daily and SMSF Adviser, which are the leading sources of news, strategy, and educational content for professionals in the accounting and SMSF sectors.
Josh studied journalism at the University of NSW and previously wrote news, feature articles and video reviews for Unsealed 4x4, a specialist offroad motoring website. Since joining the Momentum Media Team in 2022, Josh has written for Accountants Daily and SMSF Adviser.
You can email Josh on: [email protected]