BGL adds document reminders to CAS 360
The company says the feature will reduce the manual processes required by users.
BGL Corporate Solutions has added automated document reminders to its company compliance management software CAS 360. 
Already have an account? Sign in below:
BGL managing director Ron Lesh said the update would improve productivity and save time for users. 
"It's fantastic to release another highly anticipated feature," said Mr Lesh. "Set and forget document reminders will make following up with clients for outstanding company change documents, annual returns/reviews and trust documents a breeze." 
"Traditionally, company professionals have used spreadsheets and calendars to track documents sent by email or snail mail to their clients for signing, approval or some other action." 
"Sending consistent document reminders is crucial to avoid late lodgement penalties, but without automation, the process is tedious and time consuming." 
Mr Lesh said that the addition meant that the CAS 360 program would automatically create reminders to be sent to the client when a document was prepared in the program. 
"Clients have complete control, selecting the date and time of each reminder, if the reminders are sent by email, SMS or both, the email/SMS template, who the sender is and who the reminders go to," he said. 
"When set, the document reminders appear as pending in the document deadline alert and can be managed in CAS 360's pending outbox screen." 
"Once a document is lodged, the pending reminders are disabled, plus it's easy to customise the reminders based on the needs of the client and toggle them on or off when required." 
BGL said that when a user logged into CAS 360 it would show an automation report of all the tasks the program had completed since the last login, displaying all the manual work the user had no need to do.
The addition of the automated document reminder functionality comes after BGL released its automated debt reminders in CAS 360 earlier this year, which sends automatic reminders to clients of any outstanding ASIC debts.
Founded in 1983, BGL Corporate Solutions started with only two employees and has grown to become one of the largest developers of compliance software in the world, with more than 180 employees globally.
BGL provides cloud-based company compliance management, SMSF, and portfolio administration software to over 8,000 businesses in 15 countries.
BGL's clients range from major accounting and law firms to financial planners, as well as individual SMSF trustees.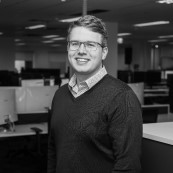 Josh Needs is a journalist at Accountants Daily and SMSF Adviser, which are the leading sources of news, strategy, and educational content for professionals in the accounting and SMSF sectors.
Josh studied journalism at the University of NSW and previously wrote news, feature articles and video reviews for Unsealed 4x4, a specialist offroad motoring website. Since joining the Momentum Media Team in 2022, Josh has written for Accountants Daily and SMSF Adviser.
You can email Josh on: [email protected]