BGL integrates with SuiteFiles
The partnership with SuiteFiles will help clients automate workflows such as annual returns and company management, says BGL. 
BGL Corporate Solutions' company compliance management software CAS 360 has integrated with cloud document management software SuiteFiles. 
BGL's managing director Ron Lesh said that the integration would help clients increase the automation of their business processes. 
"It's great to add SuiteFiles to the BGL ecosystem," said Mr Lesh. 
"This integration will help CAS 360 and SuiteFiles clients in Australia and New Zealand automate workflows such as annual returns/reviews, filing, and company management." 
BGL said that SuiteFiles was a document management software that would save clients' time by allowing them to securely manage, edit, share, and sign documents. 
The integration between CAS 360 and SuiteFiles would enable BGL clients to upload or generate documents in CAS 360 and then automatically save them in SuiteFiles, according to BGL.
CEO of SuiteFiles Andrew Sims said he was excited to integrate with CAS 360 and BGL. 
"CAS 360 was one of our most requested integrations because of the number of clients SuiteFiles and BGL share," said Mr Sims. 
"We're pleased to bring CAS 360's automated workflows and our document management together for the benefit of our shared clients." 
BGL said the functionality created by streamlining the workflow between the two applications would remove the need to manually add documents to SuiteFiles and also improve the visibility of data and documents across clients' business. 
"This one-way integration allows SuiteFiles to pull documents and data directly from CAS 360," said Mr Lesh. 
"Plus, any changes to documents prepared in CAS 360 will automatically synchronise to SuiteFiles. It's seamless!" 
SuiteFiles was founded in 2012 with a goal to help businesses become fully cloud-based and save them time by making it easier for them to communicate with their clients and internal teams. 
SuiteFiles integration with BGL's CAS 360 comes after having already integrated with Xero and also Microsoft Office 365. 
Founded in 1983, BGL Corporate Solutions started with only two employees and has grown to become one of the largest developers of compliance software in the world, with more than 180 employees globally. 
BGL provides cloud-based company compliance management, SMSF, and portfolio administration software to over 8,000 businesses in 15 countries. 
BGL's clients range from major accounting firms, law firms, and financial planners as well as individual SMSF trustees.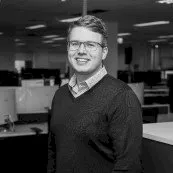 Josh Needs is a journalist at Accountants Daily and SMSF Adviser, which are the leading sources of news, strategy, and educational content for professionals in the accounting and SMSF sectors.
Josh studied journalism at the University of NSW and previously wrote news, feature articles and video reviews for Unsealed 4x4, a specialist offroad motoring website. Since joining the Momentum Media Team in 2022, Josh has written for Accountants Daily and SMSF Adviser.
You can email Josh on: This email address is being protected from spambots. You need JavaScript enabled to view it.