Sophisticated investor definition 'complicated' in SMSF context
Divergent legal opinions and a lack of regulator guidance around the wholesale and sophisticated investor definitions is creating risks for SMSF professionals.
Speaking at recent event, SMSF Association policy manager Tracey Scotchbrook said the association has seen a significant uptick in queries relating to wholesale and sophisticated investors and the definitions for those since October 2021.
"I don't think it's any coincidence that we saw some substantial legislative changes in the financial advice space at that time including the obligations around design and distribution, target market determinations and breach reporting," Ms Scotchbrook said at the recent SMSF Association Technical Summit.
"Almost simultaneously, our technical research service started to be flooded with queries around SMSFs and the sophisticated investor rules and the use of accountant certificates."
In the context of SMSFs, Ms Scotchbrook said the sophisticated and wholesale investor space is one that needs to be approached with caution.
"It's not as straightforward as you might think. There are layers of complexity and uncertainty," she warned.
Ms Scotchbrook reminded SMSF professionals that a client is always going to be a retail client unless they meet one of the qualification in one of the prescribed subsections of 761G(1) of the Corporations Act.
"Unless they meet one of those sub regulations, they're always going to be a retail client. [However], the other thing to think about too is that if you've ever provided a financial service or a client's acquired a product as a retail client, that will forever be as a retail client," she stated.
Certain aspects of SMSF advice, she said, will always be classed as retail advice.
"If we're acquiring a superannuation product, that's always going to be retail advice. Within the accumulation phase, where we are talking about contributions and rollovers we're talking about acquiring an interest in a superannuation product. When we're talking about benefit payments, we're looking at pension products so straight away we've got a superannuation product," she explained.
"Inherently, when we're talking about transfer balance caps, we're talking about the structuring of the financial product because that transfer balance cap can impact what we do in terms of the establishment of our pensions. [In terms of] estate planning, reversionary pensions will of course have a direct nexus with the pension establishment because its part of the terms and conditions of the pension."
Ms Scotchbrook said even services such as risk profiling and insurance needs analysis can fall into the retail client scenario.
Subsection 761G(6)(a) makes it clear that a financial product provided to a person that's a superannuation product, is a product provided to a person as a retail client.
"This is the catch-all because it's saying, well, anything I've got involving a superannuation product, it's going to be a retail client," she noted.
"[However], if we then look a subsection 761G(6)(c), we can see that if we've got a trustee of a superannuation fund that has net assets of at $10 million and it relates to a superannuation product, then this will not constitute advice to a retail client. So this moves it out of a retail client space and into a wholesale client space."
The way in which the definitions apply in the SMSF context is still very unclear, said Ms Scotchbrook.
"We don't have clear definition around what relates to a superannuation product. There's also divergent legal opinions out there as to how this all fits together," she warned.
"To really complicate matters, we don't have clear guidance from ASIC either."
Their original guidance, QFS 150, which has since been withdrawn, stated that an SMSF had to meet the $10 million net asset test, she noted.
ASIC then issued a media release in 2014 with a revised position.
"In this media release [from 2014], they actually said that they would not take any compliance action if an SMSF trustee had been treated as being a sophisticated investor under the $2.5 million asset test as long as that advice or service was on how to invest the SMSF fund's assets," she explained.
Despite this, Ms Scotchbrook said there is still a lot of legal uncertainty and ambiguity which inherently increases risk for both advisers and accountants.
"The nub of the issue is whether this $10 million test is intended to apply to the SMSF acquiring investments or whether it's intended to apply purely to superannuation products," she explained.
While the release provides some clarity, this is not binding guidance and the issue is not resolved at law, she said.
"The media release goes on to say that while ASIC won't take compliance action, it won't stop someone suing you if they feel that they've been incorrectly classified as being a wholesale sophisticated investor," she warned.
Ms Scotchbrook said different lawyers will give different opinions on how some of the provisions around wholesale and sophisticated investors actually apply.
"The risk for both advisers and accountants is the fact that the law is really uncertain for SMSFs," she said.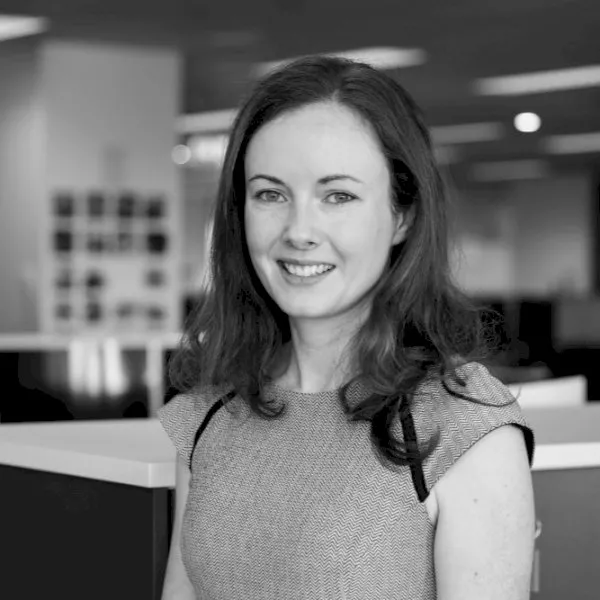 Miranda Brownlee is the deputy editor of SMSF Adviser, which is the leading source of news, strategy and educational content for professionals working in the SMSF sector.
Since joining the team in 2014, Miranda has been responsible for breaking some of the biggest superannuation stories in Australia, and has reported extensively on technical strategy and legislative updates.
Miranda also has broad business and financial services reporting experience, having written for titles including Investor Daily, ifa and Accountants Daily.