EOFY Summary & What to Look out for in 2022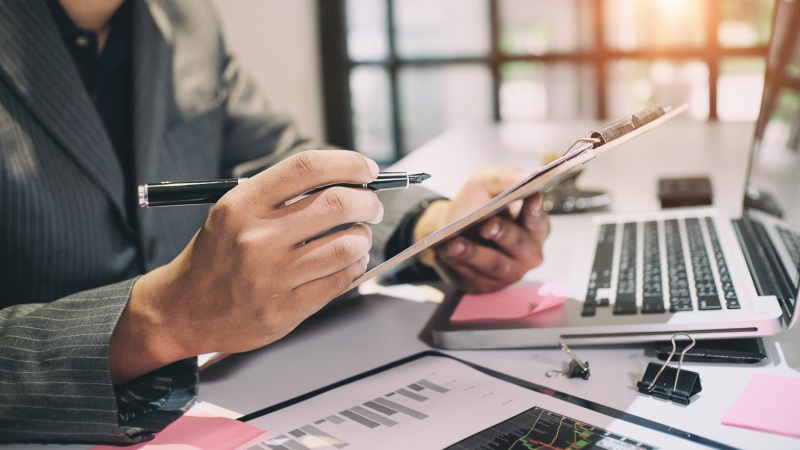 Promoted by Seamless SMSF
With the 2021 financial year done and dusted, now is the perfect time to reflect on some of the major events that occurred as well as look forward to some changes we should be aware of in 2022. 
Already have an account? Sign in below:
1. COVID Relief
For both the 2020 and 2021 financial years, the ATO provided relief to SMSF trustees that were affected by COVID, specifically in the following way:
Rental Relief

Loan Repayment Relief

In-House Asset Relief

Market Valuations

Early Release of Super
From 1 July 2021 all forms of COVID relief finish, therefore, it would be recommended to review each of your SMSFs to ensure compliance with the above areas (i.e., no relief is being provided).
2. Work Test
From 1 July 2020 the work test was extended from 65 to 67 years of age. This increases the number of members within the SMSF sector that can make contributions without the requirement of meeting the work test. 
3. Concessional Contributions 
From 1 July 2021 the concessional contribution cap has been increased from $25,000 to $27,500. 
4. Non-Concessional Contributions 
Although the bring forward provision (BFP) age has not yet been increased to 67 (still currently 65), the non-concessional contribution cap has changed. From 1 July 2021 the non-concessional contribution cap has been increased from $100,000 to $110,000. 
If the bring forward provision was triggered before 1 July 2021, the member will not have access to the increase in cap (i.e. only a maximum of $300,000 will be able to be contributed).   With the increased NCC cap, any BFP triggered post 1 July 2021 is subject to the new $330,000 cap.
5. 6 Member Funds 
From 1 July 2021, the maximum number of members for an SMSF or APRA fund has been increased from four to six. 
This change has been in the works for some time and provides incredible opportunities for all SMSFs!  We will release a blog in the coming weeks that will detail the pro's and con's of a 6 member fund.  Standby....
6. Minimum Pension Payments
Due to market conditions, the ATO reduced the minimum pension payment requirement for both the 2020 and 2021 financial years. From 1 July 2021, the minimum requirement has been increased to its original percentages. This has been summarised below:
| | | |
| --- | --- | --- |
| Age | Minimum % withdrawal for 2022 FY | Reduced rates by 50% for the 2020 and 2021 FYs |
| Under 65 | 4% | 2% |
| 65–74 | 5% | 2.5% |
| 75–79 | 6% | 3% |
| 80–84 | 7% | 3.5% |
| 85–89 | 9% | 4.5% |
| 90–94 | 11% | 5.5% |
| 95 or more | 14% | 7% |

7. Market Valuations
Regulations have now been updated by the ATO that require trustees to ensure valuations on assets are being assessed annually. This will therefore lead to valuations on assets such as property and collectables occurring more frequently (in most cases annually).  A market valuation does NOT include a real estate appraisal, unless that appraisal contains objective and supportive data.
Further ATO Guidance can be found here. 
8. Transfer Balance Cap
From 1 July 2021 the general transfer balance cap will be increased (due to indexation) from $1.6 to $1.7 million. 
Please note, that although the general transfer balance cap has increased to $1.7 million, this cap does not apply to all members. Every member has their own personal transfer balance cap which varies between $1.6 and $1.7 million, depending on their circumstances.
In the coming weeks, the ATO will be releasing a platform for members to view their personal transfer balance cap. 
Further information can be found here.
9. Retirement of eSAT
The program SMSF Auditors use to prepare and lodge auditor contravention reports, eSAT will be transitioning to an online system. Currently the eSAT program is desktop based. 
This long-awaited upgrade is currently undergoing testing. Release date is still to be determined. 
10. SMSF Rollovers
From 1 October 2021 SMSFs will need to use SuperStream to roll over super between their funds. SMSFs will also be able to receive and action certain release authorities electronically via SuperStream.
Further ATO guidance can be found here. 
Whilst there's a lot of new changes, as always, our team are here to field any questions you may have in order to provide clarity and ensure you are across the changes.