Decline in property prices slowing in pace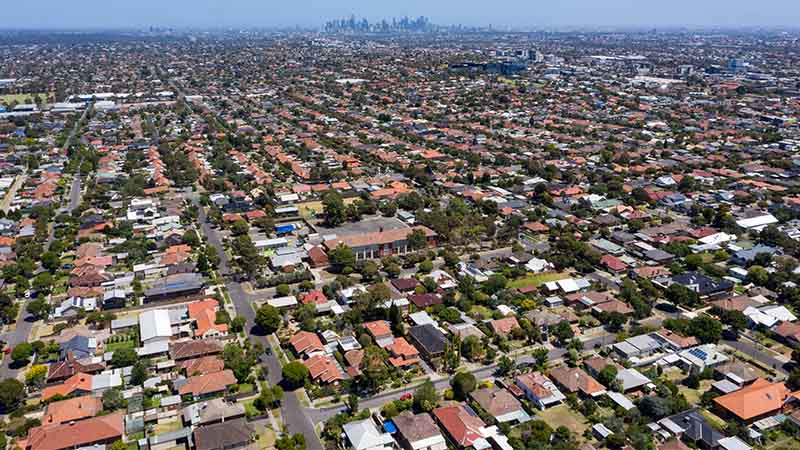 While there is likely to be some more downside in property prices, especially in Sydney and Melbourne, the property market is likely to reach its bottom by the end of this year, an economist predicts.
AMP Capital economist, investment strategy and dynamic markets, Diana Mousina said that, while Australian house prices continue to decline, there are signs that the pace of the decline is now starting to moderate.
"Since peaking in September 2017, across the nation we've seen house price falls of about 10 per cent, although across Sydney and Melbourne these have been larger, at about 15 per cent and 11 per cent, respectively," Ms Mousina said.
"Across the rest of the country, things are still looking quite soft, and there is more downside likely to come. We believe house prices will fall by about another 2 per cent nationally over the next six months, with the falls largely focused in Sydney and Melbourne."
Ms Mousina said there are still a few negatives impacting the housing market, including lower demand from foreign buyers; tighter lending standards imposed by the banks; a big inflow of supply, especially for apartments on the east coast of Australia; and owner-occupiers moving from interest-only to interest and principal paying loans.
"The good news is we are becoming a bit more positive on the outlook for the housing market, particularly due to a few events that have occurred over the past month," she said.
The Coalition victory in the federal election means Labor's proposed changes to negative gearing and capital gains won't go ahead, which both would have had a big impact on the housing market, she explained.
"Secondly, the Australian Prudential Regulatory Authority (APRA) introduced a decrease in the 7 per cent serviceability measure, which means lending standards have been loosened slightly," she said.
"Additionally, the federal government announced a first home buyer's scheme, allowing first home buyers to buy a property with just 5 per cent deposit and no lenders mortgage insurance, which will assist more first home buyers entering into the market."
The Reserve Bank of Australia also cut interest rates, she said, which is likely to flow through to mortgage rates, which will, in turn, make paying the mortgage easier for households, and probably provide a boost to the housing market.
"We think that house prices will probably bottom at the end of this year, and we think those top-to-bottom price falls since the 2017 peak will be about 12 per cent nationally, down from the 15 per cent we were previously forecasting to occur by late 2020," she predicted.
"So, overall, we are a bit more optimistic on the housing market because of recent developments."