ACTU's push for SMSF inquiry cops heat from SMSF industry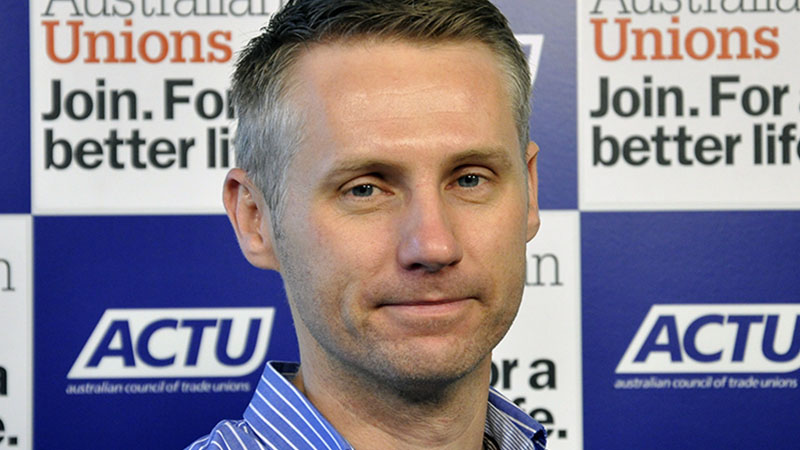 The Australian Council of Trade Unions has called for an inquiry examining the performance of SMSFs off the back of Productivity Commission report which found that SMSFs with less than $500,000 perform worse than public offer funds.
In an announcement this week, the ACTU said that it supports calls for an inquiry examining "the underperformance of small SMSFs", after the final Productivity Commission report suggested that SMSFs with less than $500,000 perform worse than public offer funds.
While the final report decided against recommending a mandated minimum, it did state that advisers should be very clear in their advice about why they might be recommending an SMSF where the client has a balance below $500,000.
ACTU assistant secretary Scott Connolly claimed that "too many workers are duped into starting an SMSF when the experts know accounts with relatively small balances will not perform".
"The Productivity Commission report raises questions about the value being provided to customers by SMSFs and this should be thoroughly investigated," Mr Connolly said.
"The banks sell SMSFs to low super balance workers because they can charge massive fees, take a large cut of investment returns with little to no scrutiny."
Mr Connolly also claimed that "industry funds have been shown to be consistently outperforming all other types of funds".
"The funds which are failing their members should be exposed to extensive scrutiny," he said.
SMSF Association chief executive John Maroney said the ACTU's call for a fresh inquiry is completely unwarranted, with the PC's finding that SMSFs with less than $500,000 are underperforming the APRA-regulated funds based on "highly questioned data" about SMSF investment returns and costs, as well as poor methodology.
SMSF software firm Class previously pointed out that, even in the final report, the Productivity Commission did not fully account for the differences in the methodologies used by APRA and the ATO, which resulted in SMSF performance being understated.
"Certainly, there are more than enough question marks about the PC's analysis to dismiss any call for another inquiry, especially when the PC, in its final report, said there should be no barriers to individuals setting up an SMSF and that these funds provided a key source of choice in Australia's increasingly concentrated superannuation sector," Mr Maroney said.
"In addition, this type of simplistic analysis ignores the non-financial benefits that many SMSF members believe they can only achieve in overseeing their own fund, including greater control, flexibility and transparency."
He also noted that it's often forgotten by critics of the SMSF sector, such as the ACTU, that it has had three reviews in the past decade, with none of them recommending any significant restrictions or changes to SMSFs.
"The Cooper Review, the Murray Inquiry and the PC have not recommended restrictions for SMSFs or tighter regulation of the sector," the chief executive said.