Full agenda revealed for SMSF Summit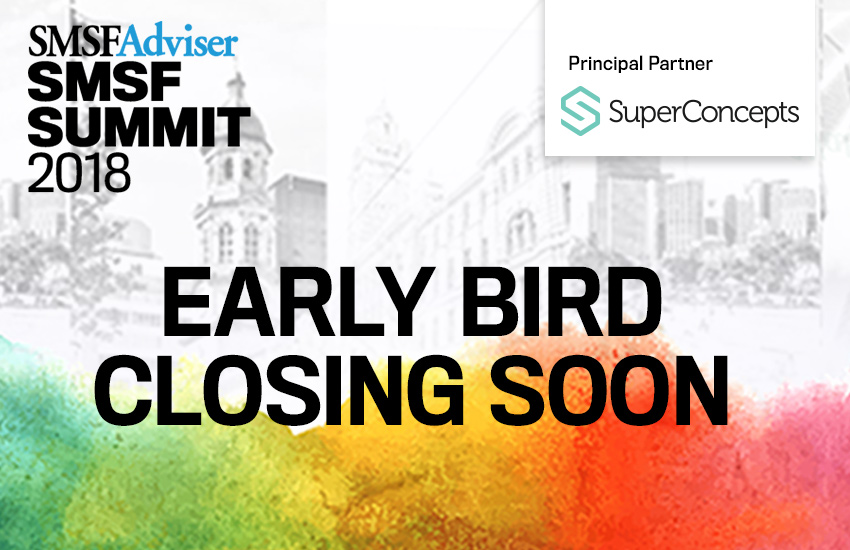 SMSF Adviser is pleased to present the full agenda for its national SMSF Summit roadshow.
This year's SMSF Summit, partnered by SuperConcepts, will see the best technical experts in Australia take the stage for jam-packed day of education and SMSF strategy.
You can access the full agenda here.
The focus of this year's national roadshow, which will be visiting five states across October and November, will be post-reform implementation strategies and specialist strategies for clients in a post-reform, pre-election environment.
Our line-up of experts, who have exclusive insight from government and the regulators, will share their advice for best practice in what continues to be a shaky legislative environment, to ensure you maintain quality, effective SMSF services for your clients.
One of this year's headline speakers is the ATO's Dana Fleming, who was recently taken charge of the SMSF division at the tax office. Ms Fleming will be presenting the regulator's focus and expectations on her watch, as well as taking questions from the floor in each state.
The all-important CPD points will be available, as well as additional materials and workbooks from our speakers for delegates to take back to their practices.
"We look forward to presenting highly specialised SMSF content and strategies at this year's SMSF Summit," said head of partnerships at SMSF Adviser, Terry Braithwaite.
"As it was last year, the SMSF Summit is proving a popular date on the SMSF calendar, and we encourage you to get in early to avoid disappointment," Mr Braithwaite.
To secure your early bird ticket, click here. Early bird ends next Friday, 21 September.
For more information about the event, click here.