High dividend stocks facing volatility risks, SMSFs warned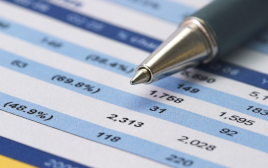 SMSF investors with a high concentration of bank and high dividend stocks have been urged to diversify their exposure, with some of these stocks expected to face headwinds this year, according to an online trading platform.
SelfWealth founder and managing director Andrew Ward said there's been a lot of demand for high dividend stocks in the past few years and the values for these companies may now be inflated.
Due to the demand for these stocks, the values he said may be based more on market sentiment than a realistic reflection of the company's position.
"The share price underneath can be fairly volatile for high dividend stocks, as it can mean that those companies don't know what to do with their money, other than paying it out," he warned.
The royal commission has also shown that the banks aren't infallible and that their share prices can be hit, he added.
Mr Ward said a lot of SMSFs have already made moves to expand the number of stocks in their portfolio.
"While a traditional SMSF only had around eight to 12 stocks in their portfolio, now we're seeing these investors expand this to 15 to 18 stocks in this portfolio. They still own the big four banks, but rather than having a 10 per cent weighting to them, it's closer to a 5 or 6 per cent weighting towards financial institutions," he said.
ETFs have been one of the beneficiaries of this expansion into different stocks, he said.
"We are finding that of the top 50 stocks that SMSFs own, 13 of them are ETFs and half of those are international ETFs," he said.
"I think with this flight to safety, and SMSFs moving from eight stocks to 15, there will be some sell down in those traditional high dividend paying stocks."
"There's $250 billion that SMSFs have invested in the ASX companies, and so they do have a fair bit of sway, and if they are diversifying and we see the trend very specifically doing that, it might take off some of the height from these stocks prices."