SuperConcepts CEO joins fintech board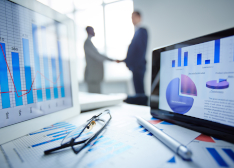 The chief executive of SuperConcepts has been appointed as a director on the board of a fintech company.
Online investment service Macrovue has announced two appointments to its board of directors which include SuperConcepts chief executive Natasha Fenech and AMP director of strategic marketing and customer experience Rod Finch.
Already have an account? Sign in below:
Macrovue is an online investment service that provides access to thematic portfolios of global companies.
Ms Fenech, who joined the Macrovue board last month, has over two decades of experience in the finance sector. Prior to SuperConcepts, she held a number of high profile positions including executive general manager for customer product and pricing of the personal insurance division of Suncorp.
Mr Finch joined AMP in 2013 and has held a number of senior leadership roles within the financial services sector.
Prior to AMP, Mr Finch was with Lloyds Banking Group in the UK, where he held senior leadership roles including group strategy director and director of customer value management.
Macrovue chief executive Sid Sahgal said he was delighted to welcome Ms Fenech and Mr Finch to the board.
"Both will bring tremendous experience in the financial services sector and fresh vision to Macrovue that will help us grow," said Mr Sahgal.