Deduction scrapped for SMSF property investors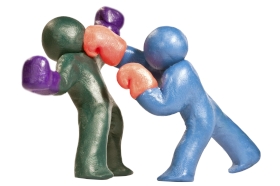 SMSF members who hold property in their funds are set to have a popular deduction taken from them following the release of the federal budget last night. 
From 1 July 2017, the government plans to "improve the integrity of negative gearing" by disallowing deductions for travel expenses.
Already have an account? Sign in below:
"This is one change that is not going to please a lot of people," the Institute of Public Accountants' (IPA) Tony Greco told SMSF Adviser.
"A lot of investors have properties a long distance away from their home and incur travel expenses when they visit their residential investment," Mr Greco said.
"There will be an outright ban on travel expenses, that's an absolute loss."
In the case of SMSFs, for example, the fund would claim a deduction for a trustee carrying out activities such as travelling to inspect or maintain the property, or collect rent. This would not be allowable if the measure is passed. 
"It's another step towards making sure that everything is done on a commercial basis," the head of BT's technical advice team, Bryan Ashenden, told SMSF Adviser. 
For properties purchased after May 9 2017, the government will also limit plant and equipment depreciation deductions to only expenses directly incurred by investors.
While property investors will not be happy with these changes, Mr Greco said that "in the grand scheme of things", any changes involving negative gearing could have been significantly more dramatic, given the government's housing affordability agenda.
"So, probably, a lot of investors are also relieved that the changes haven't gone further," he said.
Michael Croker, head of tax at Chartered Accountants Australia and New Zealand, suggested that if this is a step towards a broader slowdown of the deductions on the table for Australian taxpayers, debate needs to begin now.
"Disallowing deductions for rental property travel expenses and depreciating assets not personally purchased by the investor will be seen as the thin edge of the wedge by some CAs. We know the ATO is also worried about increasing deductions for work-related expenses. Are other deduction claims in the government's sights as part of a slow burn approach to reducing deductions Australians claim? If so, let's get this on the table and start talking about it," he said.