ASIC ramps up surveillance tools for SMSF licensing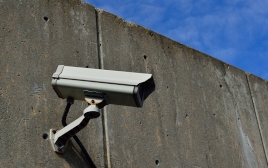 The corporate regulator has announced it will be trialling new machine learning software to help identify misleading marketing in certain financial services markets, including the marketing of SMSF advice services by unlicensed accountants.
In a speech at the ASIC Annual Forum, ASIC chairman Greg Medcraft said ASIC is tailoring machine learning software for use in investigations. The software will allow visualisation pattern matching across the tax office's evidence database, using algorithms for both structured and unstructured data.
"It allows us to visually map relationships of persons and entities, and create time chronologies," Mr Medcraft said.
The machine learning software will be used to "search the web to identify misleading marketing in particular sub-sectors [including] unlicensed accountants and SMSFs".
Mr Medcraft said machine learning is now recognised by the courts and there have been recent cases where the Australian courts have endorsed the use of machine learning technology to identify the most relevant documents.
"We are expanding our capabilities in this area, including machine learning from fuzzy logic and piloting the machine learning functionality of Nuix to make the identification of relevant evidentiary materials more efficient," he said.
Mr Medcraft said ASIC is also using Microsoft social media analytics to "monitor sectoral hotspots as well as targeted areas of interest in financial services".